Announcements » Business Briefs
Ribbon Cutting for Sign Solutions
Print Listing
Share on Facebook
Tweet This
Send to Friend
Send this listing to someone
Verification Information
Type in what you see above: *
Verification Information
Please type the characters you see in this picture. Note: The characters are all lower case.
x
The Phillipsburg Chamber and Main Street held a ribbon cutting ceremony for Sign Solutions on December 6, 2017. Sign Solutions is located at 257 F Street in Phillipsburg and is owned by Sheila Roberts and Sherry Gillihan. Lunch and snacks were served.
Click here to see a photo gallery from the event.
Sign Solutions is also home to Your Marketing Maniacs, On Target Tees, and Banners in Color.
Stop in today to see all that they have to offer!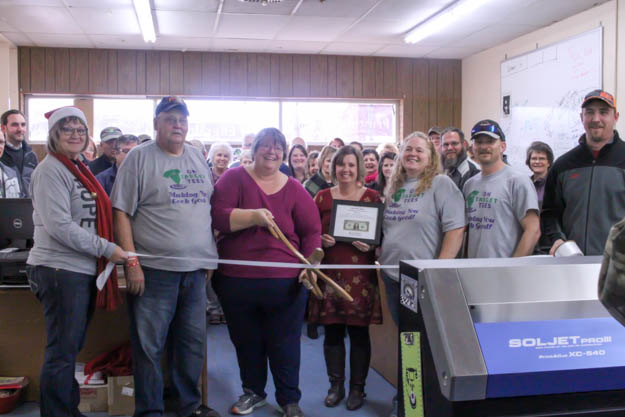 Click Here for more information