Announcements » Business Briefs
Summer Internship Opportunities in Phillips County
Print Listing
Share on Facebook
Tweet This
Send to Friend
Send this listing to someone
Verification Information
Type in what you see above: *
Verification Information
Please type the characters you see in this picture. Note: The characters are all lower case.
x
Attention all Phillips County Students –
Twelve local businesses are offering a nine week paid internship opportunity available over the summer!
Internship Dates: June 4th – August 3rd, 2018
*Some positions may begin prior to or extend beyond these dates.
Application Deadline: March 15th, 2018
For full details about these opportunities and to complete an application, visit www.nex-generation.org
(Application is through a link on the homepage, scroll down and click 'Students: APPLY TODAY!')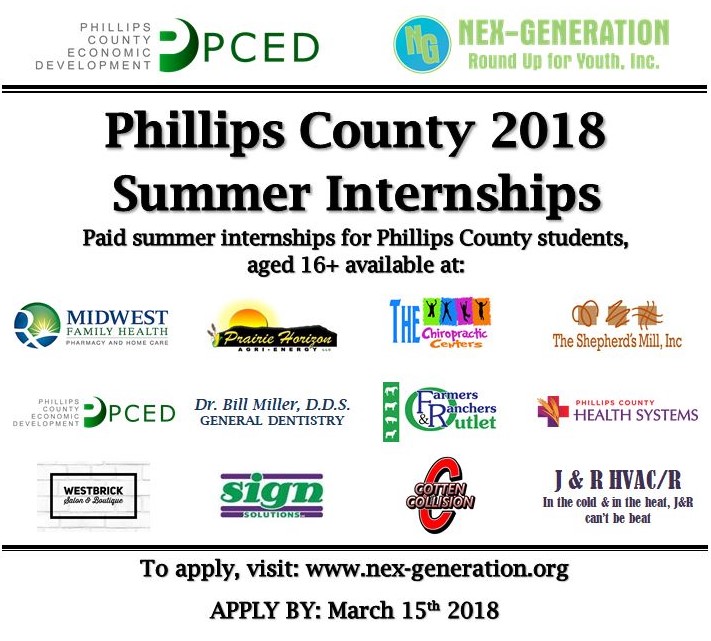 Ads by My Phillips County Online