Events » Church & Spirituality
First Lutheran Annual Ice Cream Social
Print Listing
Send to Friend
Send this listing to someone
Verification Information
Type in what you see above: *
Verification Information
Please type the characters you see in this picture. Note: The characters are all lower case.
x
Share on Facebook
Tweet This
Add To Calendar
Add Listing to Calendar
x
August 19, 2018 @ 5:00 PM
The First Lutheran Annual Ice Cream Social will be held on Sunday, August 19, beginning at 5:00 p.m. A variety of homemade ice cream and desserts will be served. A free will offering will be taken, and the public is invited.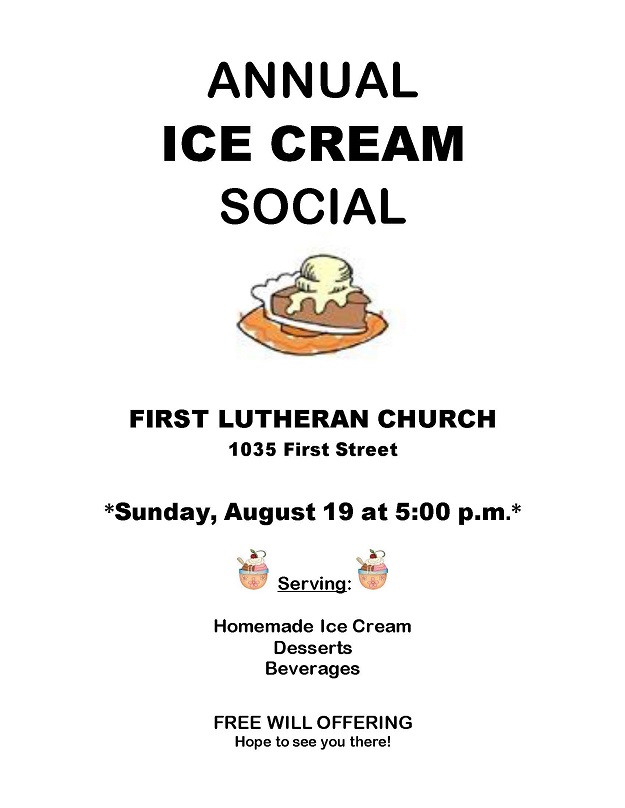 Contact Details
Visit Our Business Directory Listing:
First Lutheran Church
View All Our Events
Location Details
Ads by My Phillips County Online