Phillipsburg High School senior Jon Hunnacutt kicked a 52-yard field goal during the homecoming game versus TMP, breaking the school record for longest field goal. The previous record was 47 yards,held by Jaron Kellerman, and 46-yards by Justin Juenemann.
Hunnacutt is also working towards the state record for kicking points (FGs and PATs). The current record of 214 is held by Olathe North's Joe Garcia. Hunnacutt currently has 202 points.
Congratulations and good luck Jon!
"It takes 11 specialist players to execute snap, block, hold & kick. Keep working smarter and harder to get better everyday."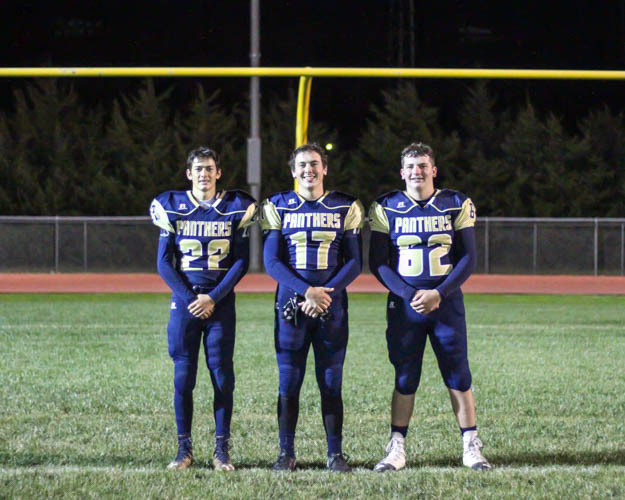 Holder #22 junior Tyler Martin, Kicker #17 senior Jon Hunnacutt, Long Snapper #62 freshman Brock Buresh