News » Sports
News
Print Listing
Share on Facebook
Tweet This
Send to Friend
Send this listing to someone
Verification Information
Type in what you see above: *
Verification Information
Please type the characters you see in this picture. Note: The characters are all lower case.
x
Sports
Riley Allen signs with McPherson College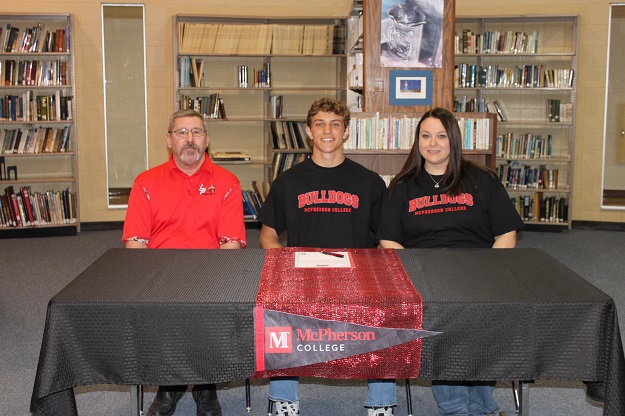 Riley is pictured with Logan football coach Mike Jenner and his mom, Irene DeWitt.
On Tuesday, April 24, in front of his teammates and student body, senior Riley Allen signed a letter of intent to play football for McPherson College in the fall. In his career for the Logan/Palco Trojans, Riley has rushed for 759 yards and received for 830 yards. On the defensive side of the ball, Riley has also tallied 206 tackles.
Riley scored 32 touchdowns in his career including 16 rushing and 10 receiving. In 2017, Riley was moved to the quarterback position for the Trojans where he passed for 6 touchdowns. Riley will play receiver for the Bulldogs.
Ads by My Phillips County Online