News » Sports
News
Print Listing
Share on Facebook
Tweet This
Send to Friend
Send this listing to someone
Verification Information
Type in what you see above: *
Verification Information
Please type the characters you see in this picture. Note: The characters are all lower case.
x
Sports
Panthers dominate MCL Golf Tourney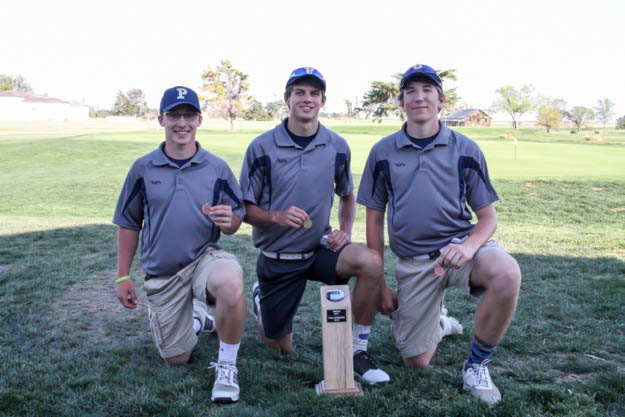 The Phillipsburg Panthers golf team played in the Mid Continent League Golf Tournement at the Fort Hays Municipal Golf Course on May 10. The Panthers claimed the MCL Champion title by just one stroke over Plainville with a score of 322. Trey Sides also claimed the Individual MCL Champion title with an even par score of 71, just one stroke ahead of Wakeeney's Dalton Mai.
Click here for complete tournament results.
Team Results

| Place | Team | Score |
| --- | --- | --- |
| 1 | Phillipsburg | 322 |
| 2 | Plainville | 323 |
| 3 | Trego Comm. | 350 |
| 4 | Hays-TMP | 351 |
| 5 | Norton | 361 |
| 6 | Stockton | 373 |
| 7 | Smith Center | 376 |
| 8 | Ellis | 388 |
| 9 | Hill City | 399 |
| 10 | Oakley | 448 |

Individual Results

| Place | Athlete | Team | Front | Back | Total |
| --- | --- | --- | --- | --- | --- |
| 1 | Trey Sides | Phillipsburg | 38 | 33 | 71 |
| 2 | Dalton Mai | Wakeeney-TC | 36 | 36 | 72 |
| 3 | Tanner Copeland | Plainville | 38 | 36 | 74 |
| 4 | Brady Beougher | Stockton | 41 | 35 | 76 |
| 5 | Cameron Rozean | Hays-TMP | 38 | 40 | 78 |
| 6 | Parker Krob | Plainville | 43 | 37 | 80 |
| 7 | Jacey Kellerman | Phillipsburg | 41 | 39 | 80 |
| 8 | Cade Lewis | Ellis | 43 | 39 | 82 |
| 9 | Justin Plante | Plainville | 44 | 39 | 83 |
| 10 | Nathan Moon | Phillipsburg | 41 | 44 | 85 |
| 11 | Austin Hobelman | Smith Center | 45 | 41 | 86 |
| 12 | Tyler Martin | Phillipsburg | 44 | 42 | 86 |
| 13 | Carter Minson | Wakeeney-TC | 42 | 44 | 86 |
| 14 | Dalton Benedick | Plainville | 41 | 45 | 86 |
| 15 | Michael Braun | Hays-TMP | 49 | 38 | 87 |
| 21 | Cha'ron Ellis | Phillipsburg | 46 | 44 | 90 |
| 27 | Ty Sides | Phillipsburg | 50 | 42 | 92 |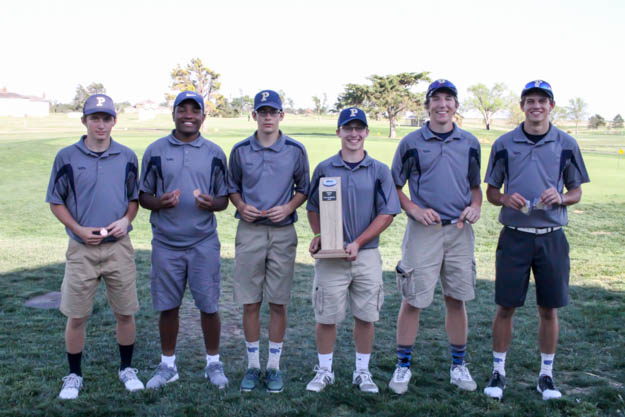 Ads by My Phillips County Online