News » Family Life
News
Print Listing
Share on Facebook
Tweet This
Send to Friend
Send this listing to someone
Verification Information
Type in what you see above: *
Verification Information
Please type the characters you see in this picture. Note: The characters are all lower case.
x
Family Life
COMMUNITY CHILD CARE FACILITY DEVELOPMENT IN PROGRESS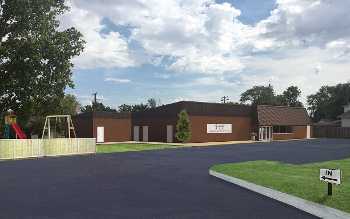 In 2015, only 15.7% of the approximately 500 participants in a Phillips County survey agreed that, "we have adequate daycare/childcare facilities in my immediate community," in part because current in-home providers have limited space for additional children.
As a result, a taskforce of local volunteers formed to explore these results and gather more information to determine this necessity, including surveys of licensed home-based daycare providers in the area, local employers and community parents; all groups showed overwhelming support for a community facility. Site visits to other child care centers in western Kansas were conducted to assess their offered services and consumer cost.
This assessment confirmed that such a project should be a primary focus for Phillipsburg as an essential amenity for both current residents and the future development of the area. This decision was backed by both Service Core of Retired Executives (SCORE) and Phillips County Economic Development, who reviewed the initial concept and evaluated the feasibility. Both organizations offered continuing support to the project by each allocating a representative to serve on the taskforce committee.
In August 2016, the group reconvened and with seed funds received from the Phillips County Community Foundation and Phillips County Economic Development, incorporated Phillipsburg Child Care Center, Inc.(PCCC), as a Kansas non-profit entity the following month. At that time, PCCC submitted initial plans for a new facility designed to fit the former 4D Construction building to the Kansas Department of Health & Environment. Upon approval, the building was purchased by PCCC with donations from private businesses and grants from local charitable foundations.
Over the next few months, SPT Architecture was retained to prepare architectural plans and the project received a $15,000 KDHE grant to help cover site rehab costs.
PCCC is now raising funds to undertake the demolition work, construction and startup costs of the new facility.
This August, the project became one of only 13 successful applicants in the State of Kansas to be awarded tax credits through Department of Commerce Community Service Program; the project was awarded $213,000.00 in tax credits, yielding $304,000.00 in project revenue. Further grant applications are in progress to complete the development, and to determine a general contractor to oversee the construction.
Upon completion, Phillipsburg Child Care Center will be an extended hours, state-licensed community child care facility developed in, and repurposing the former 4D Construction building located at 1440 2nd Street in Phillipsburg, Kansas.
The ADA compliant facility has been conditionally approved by KDHE for the care of up to 59 children and the property is to be comprised of five separate "units" or rooms;
Infant room – 695 S.F. (up to 9 infants)
Mixed age room 1 – 494 S.F. (up to 10 children: Mixed Age (8) Infants (2))
Mixed age room 2 – 487 S.F. (up to 10 children)
Preschool/school age room 1 – 743 S.F. (up to 20 children)
Preschool/school age room 2 – 597 S.F. (up to 14 children)
Each unit will have separate handwashing sinks, utility sinks, restroom, walk-in storage closet and external fire door. A masonry storm shelter will accommodate up to 110 individuals per ICC 500. Also included will be a commercial grade kitchen and laundry, and two fenced outdoor play areas with restroom access. A security system will offer keyless entry for parents and staff and camera monitoring.
Completion is targeted for the start of the 2018 academic year, at which point an executive board will be appointed to manage operations of the facility. Potentially four full-time and four part-time jobs will be created, including a full-time facility director who will be recruited in the spring.
The mission of Phillipsburg Child Care Center, Inc. is to: "Provide quality child care that meets the needs of each child and family in a safe, educational and reliable environment."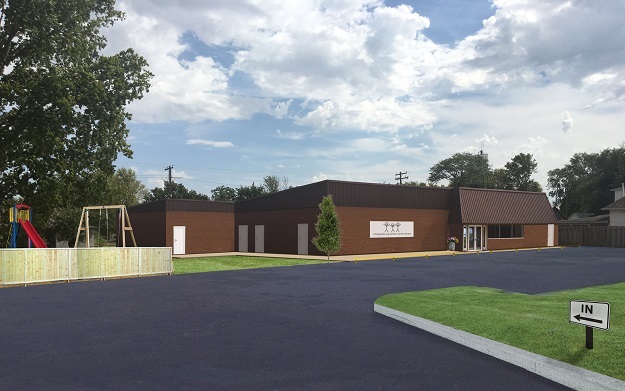 Ads by My Phillips County Online