News » Education & School
News
Print Listing
Share on Facebook
Tweet This
Send to Friend
Send this listing to someone
Verification Information
Type in what you see above: *
Verification Information
Please type the characters you see in this picture. Note: The characters are all lower case.
x
Education & School
LHS crowns royalty at winter formal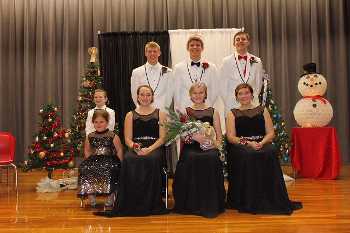 Logan High School held their Winter Formal in the Logan School Auditorium on Saturday, Dec. 16 at 7:30 p.m. with the theme "From the Ground Up."
First Grade Attendants were Jeffery Bliss, son of Tyrel Bliss and Kati Gottschalk, and Addisyn Ellenberger, daughter of Brady and Kim Ellenberger.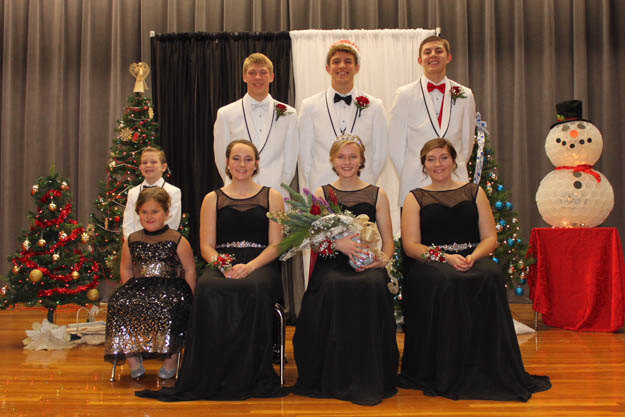 Mr. and Miss LHS Candidates were: (First row) Miranda Shellito daughter of Toby and Theresa Shellito, Ryann Kats, daughter of Michael and Shannon Kats, and Lexi Hilburn, daughter of Chyanne Hilburn; (second row) Lane Stapleton, son of Ted and Crystal Stapleton, Riley Allen, son of David Henson and Irene DeWitt, and Colton Greving, son of Colby and Cher Greving.
Junior Student Council Representatives Dawson Goble and Elsie Prather welcomed the audience and introduced the candidates.
Stuco Co-President Hunter Hogan announced Mr. LHS as Riley Allen and Miss LHS as Ryann Kats. Following the royalty procession and the closing, pictures were taken, and the students moved to the small gym for the dance.
Ads by My Phillips County Online