News » Government
News
Print Listing
Share on Facebook
Tweet This
Send to Friend
Send this listing to someone
Verification Information
Type in what you see above: *
Verification Information
Please type the characters you see in this picture. Note: The characters are all lower case.
x
Government
AG Derek Schmidt asks President Trump to oversee 'independent' agency regulations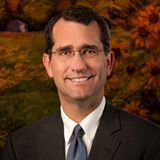 TOPEKA – (December 26, 2017) – Kansas Attorney General Derek Schmidt has asked President Donald Trump to assert oversight of federal regulations promulgated by "independent" federal agencies.
In a letter sent last week to President Trump, Schmidt, along with 13 other state attorneys general and two governors, recommended that Trump issue a new executive order subjecting independent agencies — such as the Consumer Financial Protection Bureau, the Comptroller of the Currency and the Consumer Product Safety Commission — to an oversight process designed to produce better regulations.
"[T]here is a significant gap in our nation's regulatory oversight framework that threatens our workplaces, states, and communities with costly rules that were not effectively vetted," the group wrote. "These agencies created numerous rules that substantially affected economic activity across the U.S. Yet these and other independent agencies operate outside the established review process."
The letter referred to a 1981 opinion from the U.S. Justice Department that the president has the constitutional power to assert regulatory control over independent agencies.
Schmidt has also previously called on Congress to reform the regulatory process to help prevent a future onslaught of burdensome regulations from unelected federal bureaucrats as occurred during the Obama administration.
A copy of the governors' and attorneys general's letter is available by clicking here.
Ads by My Phillips County Online