News » Business
News
Print Listing
Share on Facebook
Tweet This
Send to Friend
Send this listing to someone
Verification Information
Type in what you see above: *
Verification Information
Please type the characters you see in this picture. Note: The characters are all lower case.
x
Business
Phillipsburg Chamber & Main Street Annual Banquet & Awards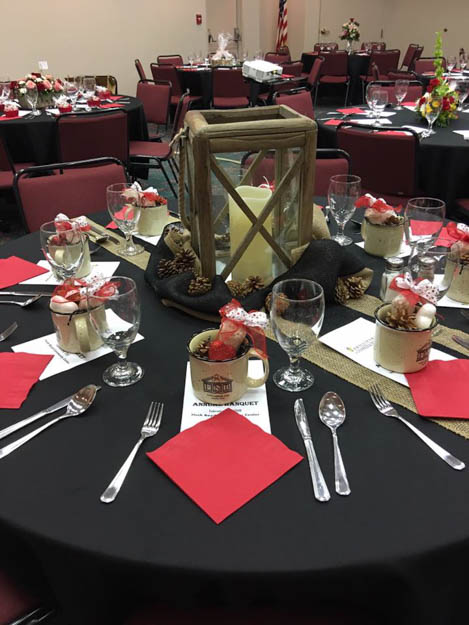 Centerpiece donated by First National Bank & Trust
Phillipsburg Chamber and Main Street held their annual banquet on February 3, 2018.
Following a social hour, a meal of chicken fried steak or chicken fried chicken, green beans, mashed potatoes, and roll was enjoyed. The meal was catered by Third Street Bakery and was served by the PHS Tennis team.
Local business donated table centerpieces that were auctioned off after the awards presentation. The funds raised are to be donated to the Phillipsburg Child Care Center.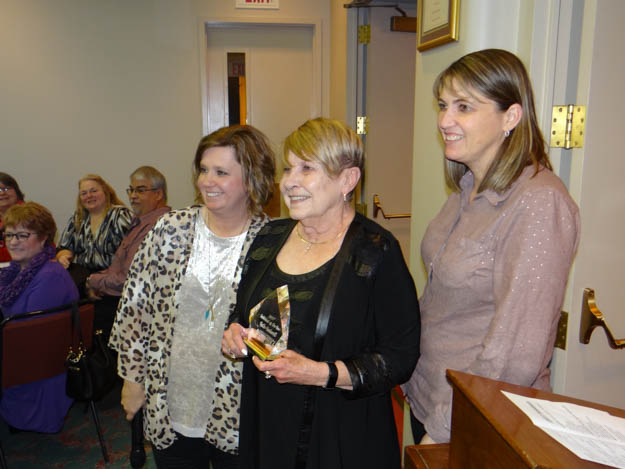 Ruth Hackerott - Community Service Award - Individual
Pictured with Angie Wells and Becky Lix
Photo Courtesy of The Advocate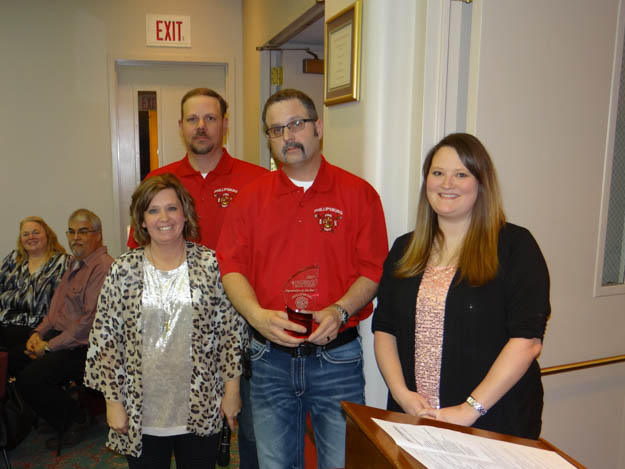 Phillipsburg Fire Department - Community Service Award - Organization
Blaine VanKooten and Jeremiah Clancy pictured with Angie Wells and Shanea Wyatt
Photo Courtesy of The Advocate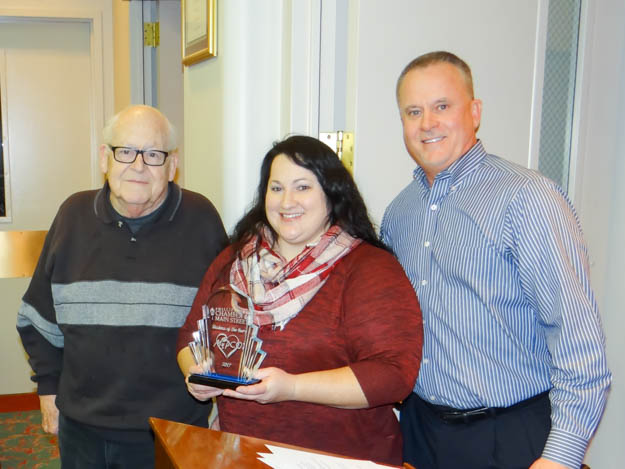 My Phillips County Online - Business of the Year
Tad Felts, Rachel Martin, and Lance Munyon
Photo Courtesy of The Advocate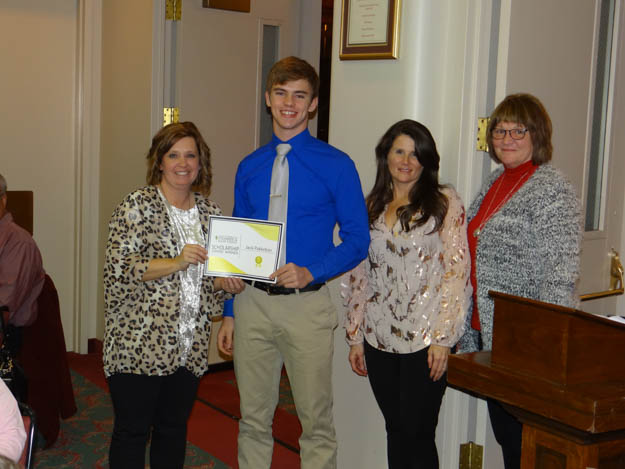 Jack Pakkebier - Scholarship Winner
Son of Kurt and Kimber Pakkebier
Pictured with Angie Wells, Michelle Boeve, and Brenda Chanley
Photo Courtesy of The Advocate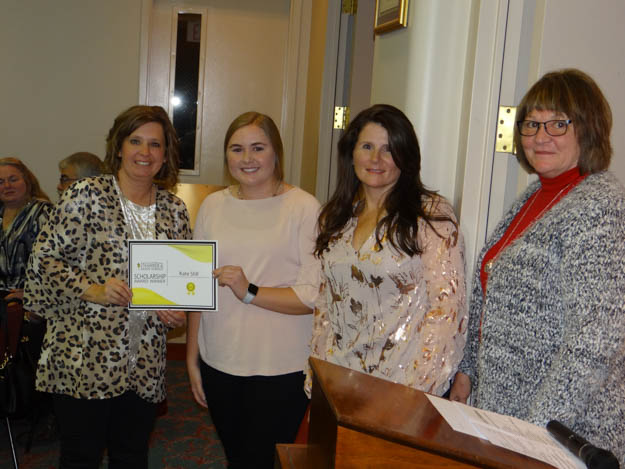 Kate Still - Scholarship Winner
Daughter of Brent and Vesta Jo Still
Pictured with Angie Wells, Michelle Boeve, and Brenda Chanley
Photo Courtesy of The Advocate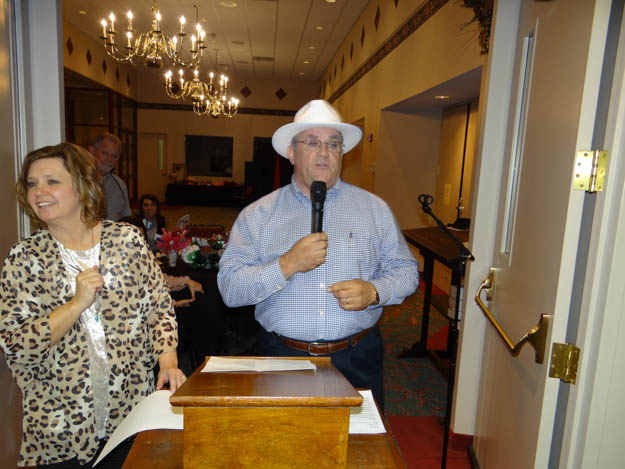 Gene Bugbee - Auctioneer
Photo courtesy of The Advocate
Ads by My Phillips County Online