News » Education & School
News
Print Listing
Share on Facebook
Tweet This
Send to Friend
Send this listing to someone
Verification Information
Type in what you see above: *
Verification Information
Please type the characters you see in this picture. Note: The characters are all lower case.
x
Education & School
Logan celebrates FFA Week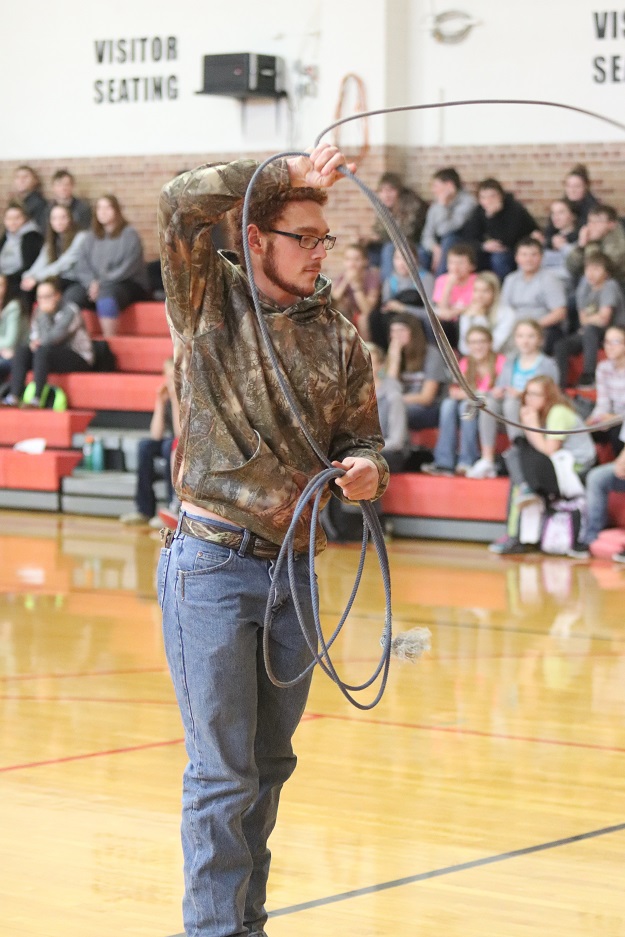 Concentrating on his technique , sophomore Cody Brown aims for the steer.
Logan students enjoyed FFA Week February 19-23. On Tuesday, FFA members invited the 6-8th graders into the library and talked to them about official dress, what FFA is about and means to them, and their individual SAE's.
On Wednesday, they held a coloring contest for K-4th graders. The winners earned engraved pencils from the laser engraver, Gatorade and snacks.
The FFA members participated in Ag Olympics on Thursday. Their teams competed against each other to see if they had the skills of a farmer. They had to find a penny in a haystack, shear the sheep, milk the cow and rope a steer.
Dana Grammon from American Family Insurance came on Friday morning and gave the FFA members donuts and juice as a thank you for all they do for the school and community.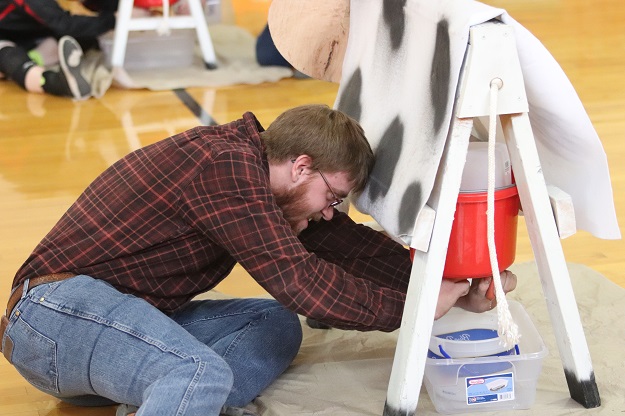 Racing against his competitor, sophomore Jed Peace milks the cow in the Ag Olympic competition during FFA Week.
Ads by My Phillips County Online