News » Education & School
News
Print Listing
Share on Facebook
Tweet This
Send to Friend
Send this listing to someone
Verification Information
Type in what you see above: *
Verification Information
Please type the characters you see in this picture. Note: The characters are all lower case.
x
Education & School
Thunder Ridge celebrates Read Across America and Dr. Seuss' Birthday
By Erica Barnes - Kensington News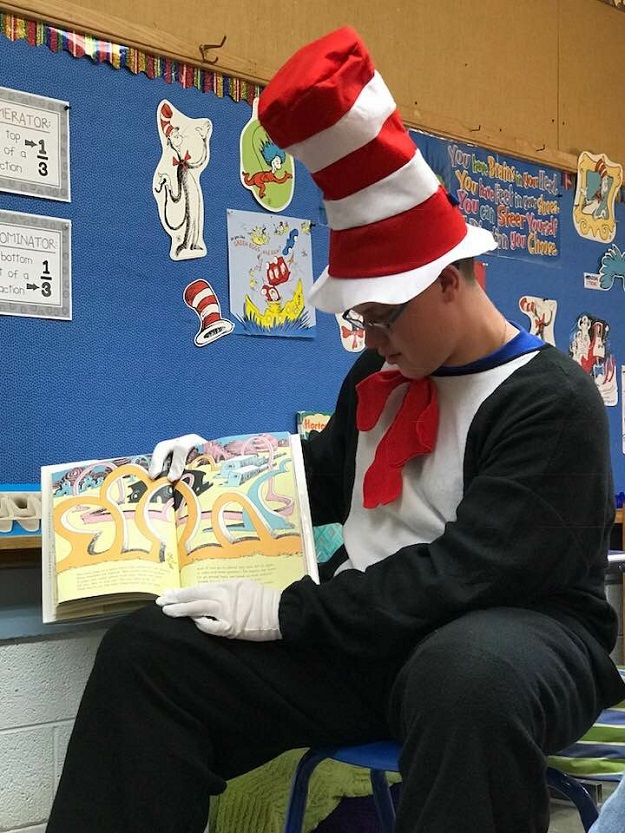 Friday, March 2nd was Read Across America and Dr. Seuss' Birthday. School and children celebrated all over the United States! Librarian Erica Barnes enlisted the help of the TR KAYS to provide a fun and educational afternoon of reading, games and activities for the Thunder Ridge elementary students.
The K-3rd were divided into 7 groups and were rotated through 7 different, fun filled stations. They enjoyed games such as: Toss the Cat in the Hat, Hop on Pop sight words search, Ring Toss, a Hat Matching game, and Seuss-O bingo game. Other activities included some Dr. Seuss trivia questions, Oobleck "Will it Float or will it Sink?" experiment, Green Eggs and Ham "Would you eat them?" graphing chart, Dr. Seuss giant floor puzzles, and Read Across America. In each group, the 3rd and 2nd grade students had the opportunity to show off their reading skills to the younger children and the younger kids were encouraged to read too! To end the day, everyone met down in the lunchroom for a special treat of Cat's hat cookies with milk/juice while watching a video of Dr. Seuss' original "Daisy-Head Mayzie" story.
KAY Helpers included Seniors: Cassidy Gillespie, Kennedy Rietzke, and Morgan Westbrook; Juniors: Leah Bienhoff, Wysteria Corbett, Elizabeth Hardacre, Brice Hendryx, Layne Pettijohn; Sophomores: Brittany Atchison, Jaden Boden, Ivy Corbett, Brennan Kirchhoff, Maggie Nech, Iva Rust; Freshmen: Madelyn Davis and Raini Hrabe; sponsor Robin Billings. Junior Brice Hendryx dressed as the Cat in the Hat to read 'seuss' stories with the children.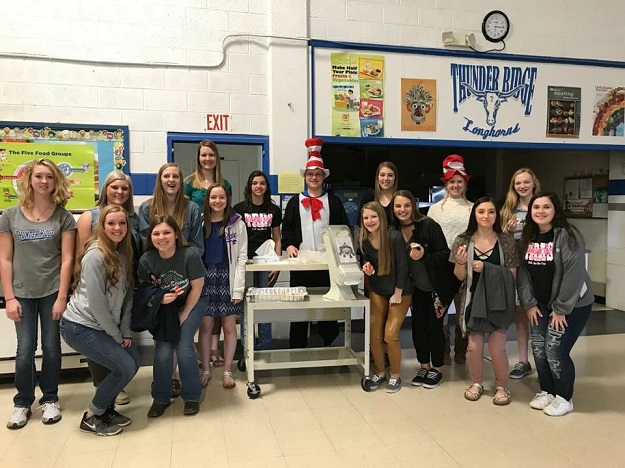 Ads by My Phillips County Online