News » Business
News
Print Listing
Share on Facebook
Tweet This
Send to Friend
Send this listing to someone
Verification Information
Type in what you see above: *
Verification Information
Please type the characters you see in this picture. Note: The characters are all lower case.
x
Business
LOCAL BUSINESSES RETURN FROM "DESTINATION BOOTCAMP" WITH NEW TOOLS TO CHANGE BUSINESS, ATTRACT NEW CUSTOMERS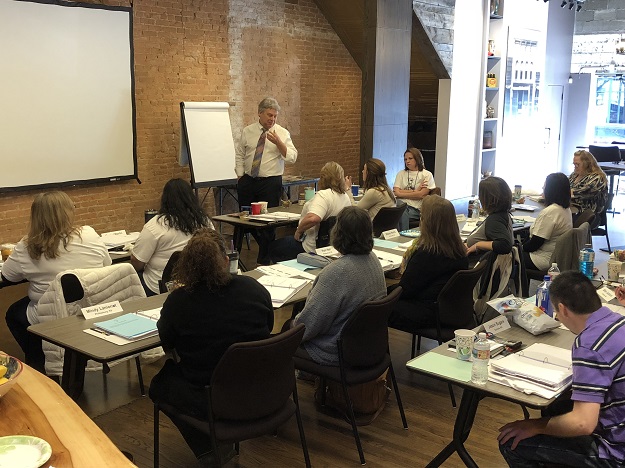 Phillips County Economic Development, in association with the NetWork Kansas E-Community Partnership, sent six local businesses plus one community coordinator to participate in Destination BootCamp's Community Reinvention Program last week. Sign Solutions, LLC; My Phillips County Online; Authentic Ag, Inc; 2J Cattle Company; Scott-McCoppin Book Store and Hometown Grounds Coffee & Gifts; and The Shepherd's Mill attended during March 13th- 15th in Longmont, CO. Destination BootCamp is a two-and-a-half day workshop designed to give businesses in-depth strategies and instruction on how to grow into a dominant destination business.
The two and one-half day "Destination BootCamp", created by marketing consultant Jon Schallert, teaches independent business owners on how to reposition their businesses as "consumer destinations". According to Schallert, it is not uncommon for destination businesses to create change in an entire city, by drawing consumers from miles around, from outside the immediate marketplace of a community.
As part of the Community Reinvention Program, communities sent groups of businesses to the BootCamp together with the goal of those businesses becoming a destination that pulls in customers from hundreds of miles away to revitalize the local economy and bring in more money to the area.
This is the fifth group from Phillips County, to be part of the Community Reinvention Program at the Destination BootCamp. Along with the workshop, the Community Reinvention Program includes four months of consultation, a public presentation in Phillipsburg presented by Jon Schallert, and onsite visits to each business by Jon.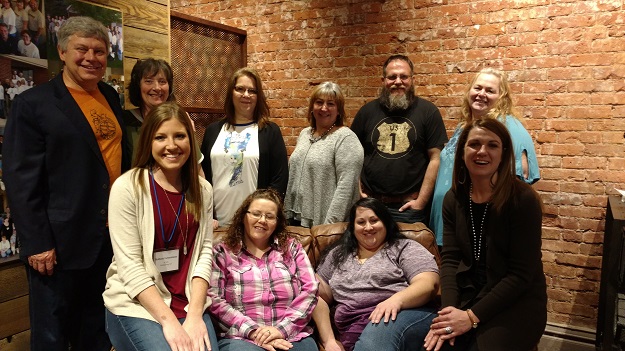 Back Row left to right: Jon Schallert, Sally Brandon, Pam Herl, Lori Rahjes, Chad Hamons, Sherry Gillihan.
Front Row left to right: Bethany Lennemann, Mindy Lamont, Rachel Martin, Gimmie Jo Jansonius.
Ads by My Phillips County Online