News » Education & School
News
Print Listing
Share on Facebook
Tweet This
Send to Friend
Send this listing to someone
Verification Information
Type in what you see above: *
Verification Information
Please type the characters you see in this picture. Note: The characters are all lower case.
x
Education & School
Logan College and Career Day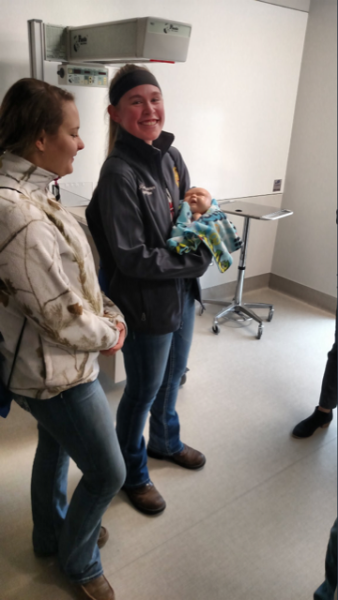 Sophomores Baylee White and Toni Jenner enjoy the medical equipment and facilities at the University of Nebraska in Kearney.
On March 26, Logan schools hosted their 2nd Annual College and Career Day. It was a great day that involved all students in grades 8 to 12. For many years, the juniors and seniors have concluded the year of career research with a one-day job shadow at various jobs in Phillips and surrounding counties. Students were sent to various jobs such as accounting, diesel mechanics, and athletic training. Most came back very excited about their chosen field!
During the college aspect of the day, 8th -10th graders visited a college, where they received general campus tours, tours of individual programs and saw the equipment they use, visited with admission counselors and financial aid counselors, sat in on a class and enjoyed lunch on campus. The 8th graders traveled to Goodland where they toured NWK Tech. Freshmen were taken to Colby Community College in Colby and the sophomores went to the University of Nebraska at Kearney for the day.

The day was a success as many conversations about goals and life after Logan High School have been happening! Thank you so very much to all who hosted a Logan student for the day of job shadow. Your time and expertise are much appreciated.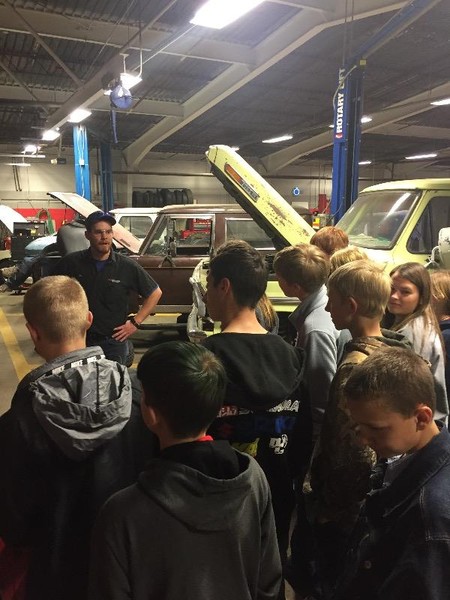 The Logan eighth graders tour the diesel mechanics program at NWK Tech in Goodland.
Ads by My Phillips County Online