Phillips County Area
Rotary Club Presents Keyboard to PCRC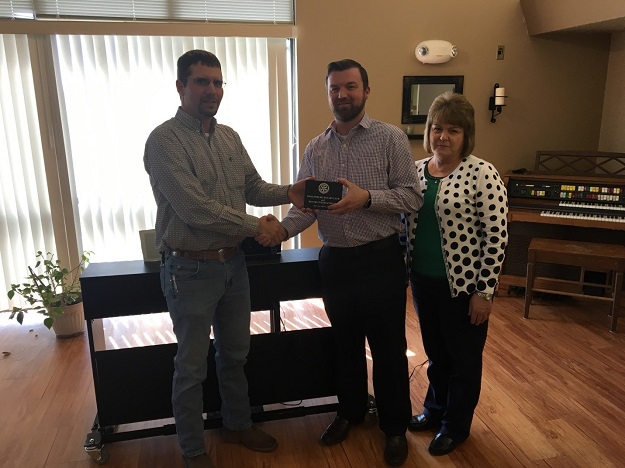 Pictured: Phillipsburg Rotary Club President, Cody Miller presents the new electronic piano to Nathan Glendening of Prairie Wind Villa and Kris Kuck, PCRC Administrator.
The Phillipsburg Rotary Club presented a Yamaha electronic keyboard to the residents of Phillips County Retirement Center as part of Rotary's mission to promote goodwill and improve health for people in various stages of life. The local Club adopted the project when the previous keyboard began experiencing problems. Purchase of the instrument was funded by the local Rotary Club and a Rotary Foundation District Grant.
The keyboard is available to PCRC residents who enjoy playing piano, groups conducting church services, and those entertaining residents. On behalf of the Club, Cody Miller, President, formally presented the keyboard to Kris Kuck, CEO of PCRC, and Nathan Glendening, Administrator. Rotarian Morris Engle played a selection as to demonstrate the quality of the instrument's sound.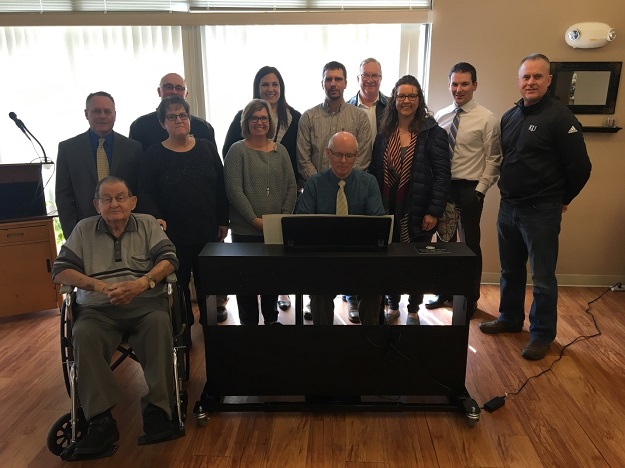 Some members of the Phillipsburg Rotary Club listen to Rotary Assistant Governor, Morris Engle as he gives a demonstration of the new keyboard.
Ads by My Phillips County Online