Nonprofits, Groups & Clubs
Strategic Doing: Moving Forward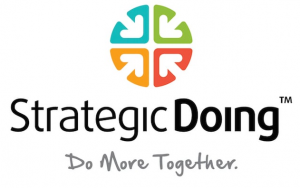 Strategic Doing participants will gather for a third general meeting on May 14th at the Fischer Building. During that session, the six workgroups formed in January will give updates on progress made toward their goals. Betty Johnson, certified Strategic Doing facilitator, will lead the group during its assessment process. At each of the two previous general sessions, approximately 50 county leaders and residents representing governmental units, businesses, and non-profits created a list of ideas and issues that led to the formation of the following workgroups: Community Beautification, Walking Trail, County/City Communications, Recreation Commission, Housing, and Millennials. These groups have been conducting project planning sessions during the 3-month interval.
More recently, three new workgroups have formed, adding to the overall Phillips County momentum. These are County Leadership Development, Sports Complex Development, and City Building Elevator Project.
Strategic Doing is hosted by the Phillips County Community Foundation, through the sponsorship of the Dane G. Hansen Foundation, in an effort to enhance the quality of life in Phillips County. The program brings together leaders and resources to collaborate in solving problems and completing projects benefitting the residents.
As a structured process, Strategic Doing was developed at Purdue University, and has proven successful in effecting positive change and problem solving in communities. Each of the 26 counties in northwest Kansas is involved in Strategic Doing through the sponsorship of the Hansen Foundation, and initial results include a wide variety of goals and self-determined projects throughout the region.
All those currently involved in a Workgroup or interested in joining the Strategic Doing effort are encouraged to attend the meeting on May 14th at 6:00 p.m. in the Fischer Building basement.