News » Sports
News
Print Listing
Share on Facebook
Tweet This
Send to Friend
Send this listing to someone
Verification Information
Type in what you see above: *
Verification Information
Please type the characters you see in this picture. Note: The characters are all lower case.
x
Sports
Panthers golf team advances to state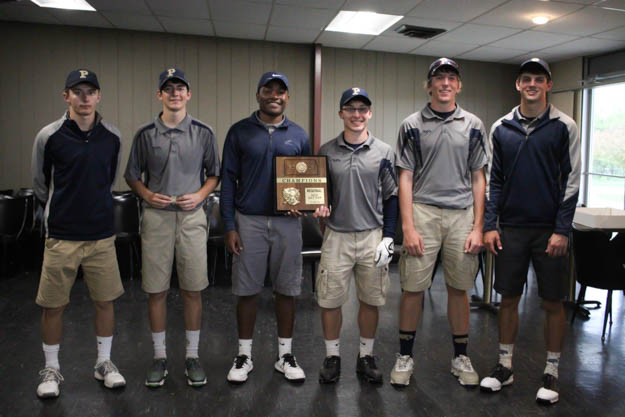 L-R: Ty Sides, Tyler Martin, Cha'ron Ellis, Nathan Moon, Jacey Kellerman, Trey Sides
The Phillipsburg Panthers golf team competed at the 3A Regional Golf Tournament held at the Prairie Dog Golf Course in Norton on May 14th. The Panthers placed first as a team with a score of 318, 13 points ahead of the second place team from Cimarron. The Panthers advance to the 2018 State Tournament to be held in Seneca on May 21.
Click here to view complete tournament results.
Team Results

| Place | Team | Score |
| --- | --- | --- |
| 1 | Phillipsburg | 318 |
| 2 | Cimarron | 331 |
| 3 | Goodland | 364 |
| 4 | Colby | 379 |
| 5 | Norton | 384 |
| 6 | Scott Community | 390 |
| 7 | Lakin | 466 |

Individual Results

| Place | Athlete | Team | Front | Back | Total |
| --- | --- | --- | --- | --- | --- |
| 1 | Garin Ihrig | Goodland | 37 | 35 | 72 |
| 2 | Trey Sides | Phillipsburg | 36 | 38 | 74 |
| 3 | Jacey Kellerman | Phillipsburg | 40 | 35 | 75 |
| 4 | Matt Mowry | Cimarron | 36 | 43 | 79 |
| 5 | Josh Seabolt | Cimarron | 39 | 41 | 80 |
| 6 | Jason Krannawitter | Colby | 39 | 41 | 80 |
| 7 | Nathan Moon | Phillipsburg | 40 | 42 | 82 |
| 8 | Alec Coast | Cimarron | 38 | 44 | 82 |
| 9 | Jay Mulder | Norton | 41 | 43 | 84 |
| 10 | Tyler Martin | Phillipsburg | 41 | 46 | 87 |
| 18 | Ty Sides | Phillipsburg | 47 | 48 | 95 |
| 19 | Cha'ron Ellis | Phillipsburg | 45 | 50 | 95 |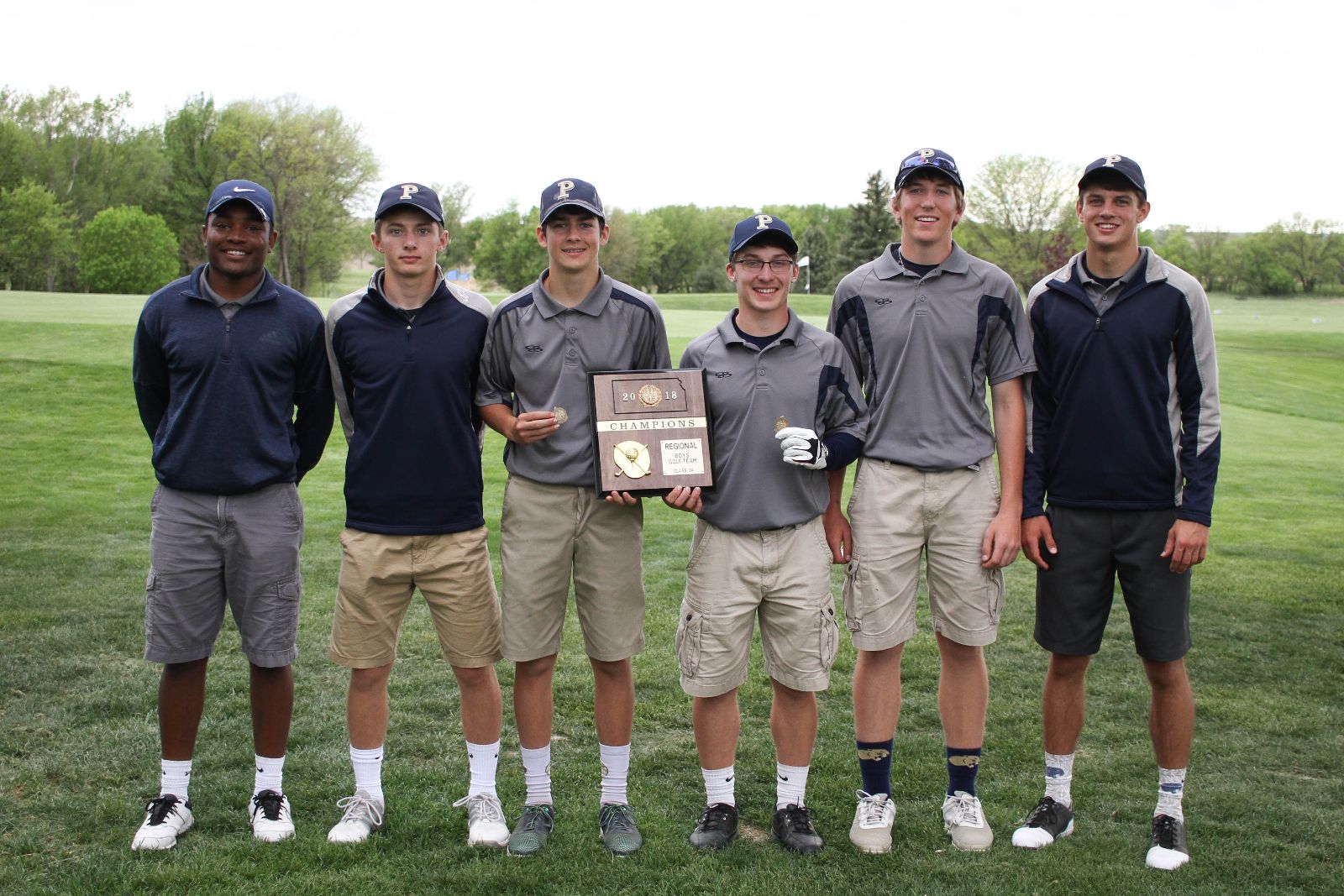 Ads by My Phillips County Online