News » Sports
News
Print Listing
Share on Facebook
Tweet This
Send to Friend
Send this listing to someone
Verification Information
Type in what you see above: *
Verification Information
Please type the characters you see in this picture. Note: The characters are all lower case.
x
Sports
Panthers qualify ten for state track
Thompson becomes regional champ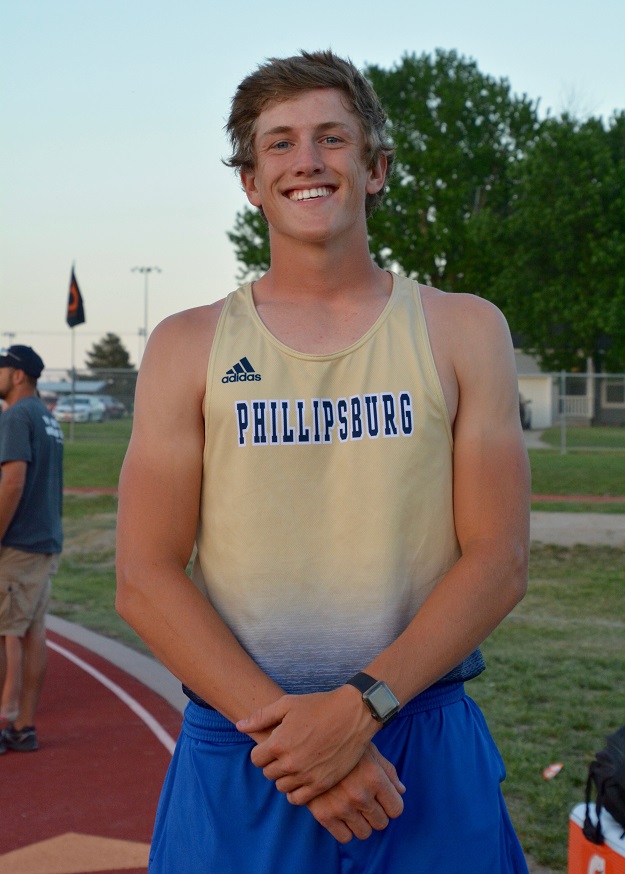 The Phillipsburg Panthers track team participated in the KSHSAA 3A Regional #13 track meet in Beloit on May 17. Ten Panther athletes will tavel to Wichita to participate in the KSHSAA 3A State track meet on May 25-26.
Women's Team Scores

| Place | School | Points |
| --- | --- | --- |
| 1 | Norton Community | 80 |
| 2 | Sterling | 78 |
| 3 | Beloit | 65 |
| 4 | Scott Community | 53 |
| 5 | Hays - TMP - Marian | 50 |
| 6 | Colby | 46 |
| 7 | Hesston | 43 |
| 8 | Hoisington | 28 |
| 9 | Phillipsburg | 26 |
| 10 | Ellsworth | 23 |
| 11 | Goodland | 19 |
| 12 | Riley County | 18 |
| 13 | Russell | 14 |
| 14 | Minneapolis | 10 |
| 15 | Southeast of Saline | 4 |
| 16 | Lyons | 1 |

Individual Women's Results

| Place | Athlete | Year | Time/Distance | Event |
| --- | --- | --- | --- | --- |
| 4 | Alexi Beach | 11 | 12.80 | 100m Dash |
| 4 | Alexi Beach | 11 | 26.59 | 200m Dash |
| 5 | Emmie Kenney | 10 | 1:04.67 | 400m Dash |
| 6 | Abbey Hoover | 10 | 13:24.82 | 3200m Run |
| 6 | Phillipsburg | | 10:49.29 | 4x800m Relay |
| | Ashlynn Kennedy | 11 | | |
| | Collette Kennedy | 9 | | |
| | Kay Pakkebier | 9 | | |
| | Abbey Hoover | 10 | | |
| 4 | Lexie Wood | 10 | 34' 1.5" | Triple Jump |
| 3 | Ashley Babcock | 11 | 38' 00.25" | Shot Put |
| 4 | Ashley Babcock | 11 | 116' | Javelin |
State qualifiers in bold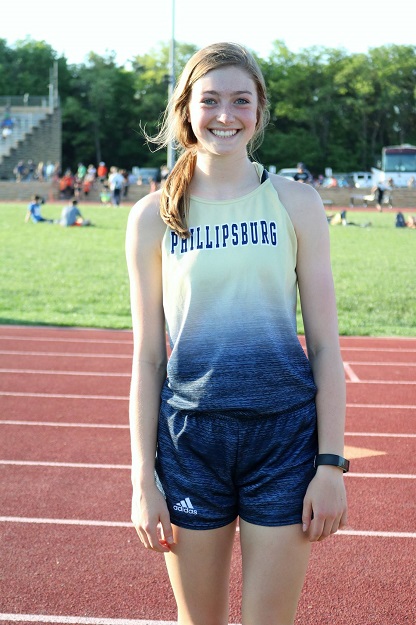 Alexi Beach
Lexie Wood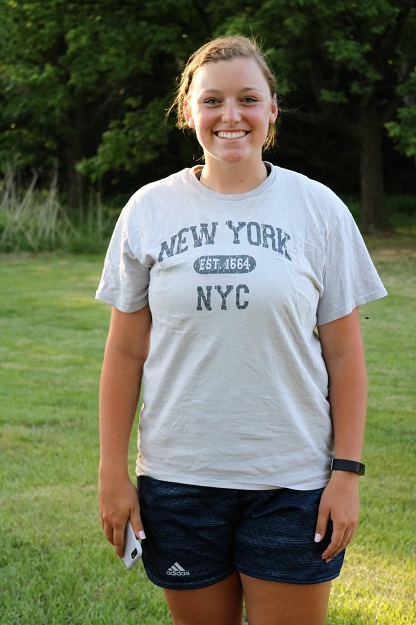 Ashley Babcock
Men's Team Results

| Place | Team | Points |
| --- | --- | --- |
| 1 | Scott Community | 110 |
| 2 | Colby | 61 |
| 3 | Beloit | 55.75 |
| 4 | Hoisington | 51 |
| 5 | Phillipsburg | 47 |
| 6 | Norton Community | 40 |
| 7 | Riley County | 35 |
| 8 | Hesston | 34 |
| 9 | Southeast of Saline | 33 |
| 9 | Sterling | 33 |
| 11 | Hays - TMP - Marian | 25.50 |
| 12 | Ellsworth | 24 |
| 13 | Lyons | 4 |
| 13 | Goodland | 4 |
| 15 | Minneapolis | .75 |

Individual Men's Results

| Place | Athlete | Year | Time/Distance | Event |
| --- | --- | --- | --- | --- |
| 6 | Braden Juenemann | 12 | 11.37 | 100m Dash |
| 3 | Jack Pakkebier | 12 | 51.96 | 400m Dash |
| 5 | Trent Herrick | 10 | 15.72 | 110m Hurdles |
| 3 | Phillipsburg | | 44.05 | 4x100m Relay |
| | Trey Sides | 11 | | |
| | Jack Pakkebier | 12 | | |
| | Braden Juenemann | 12 | | |
| | Trey Thompson | 12 | | |
| 3 | Phillipsburg | | 3:31.11 | 4x400m Relay |
| | Jack Pakkebier | 12 | | |
| | Treylan Gross | 11 | | |
| | Jacob Sisson | 10 | | |
| | Trey Sides | 11 | | |
| 4 | Josh Lenker | 12 | 13' | Pole Vault |
| 1 | Trey Thompson | 12 | 20' 10.5" | Long Jump |
| 6 | Trey Thompson | 12 | 42' 2.25" | Triple Jump |
| 2 | Chris VanKooten | 12 | 48' 5.75" | Shot Put |
| 5 | Chris VanKooten | 12 | 132' 9" | Discus |
| 5 | Chris VanKooten | 12 | 156' 10" | Javelin |
State qualifiers in bold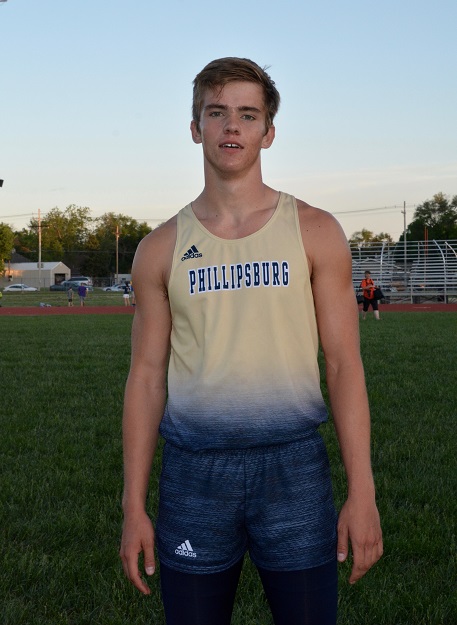 Jack Pakkebier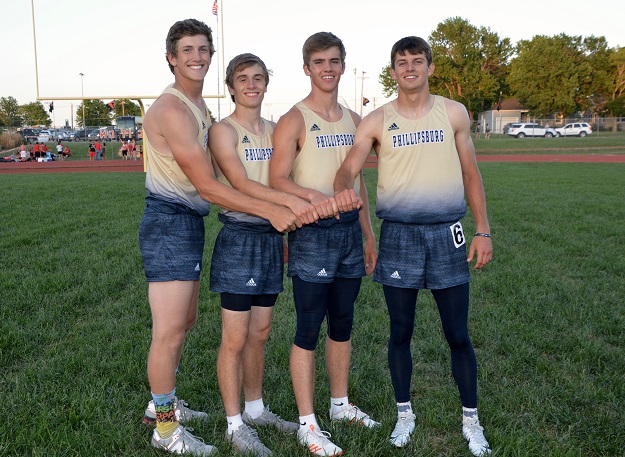 Trey Thompson, Braden Juenemann, Jack Pakkebier, Trey Sides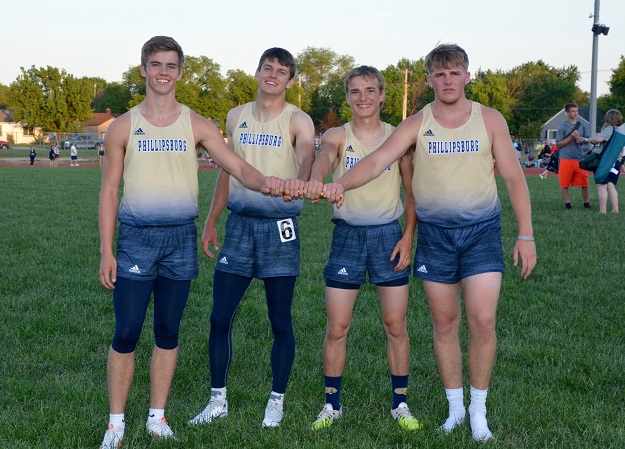 Jack Pakkebier, Trey Sides, Jacob Sisson, Treylan Gross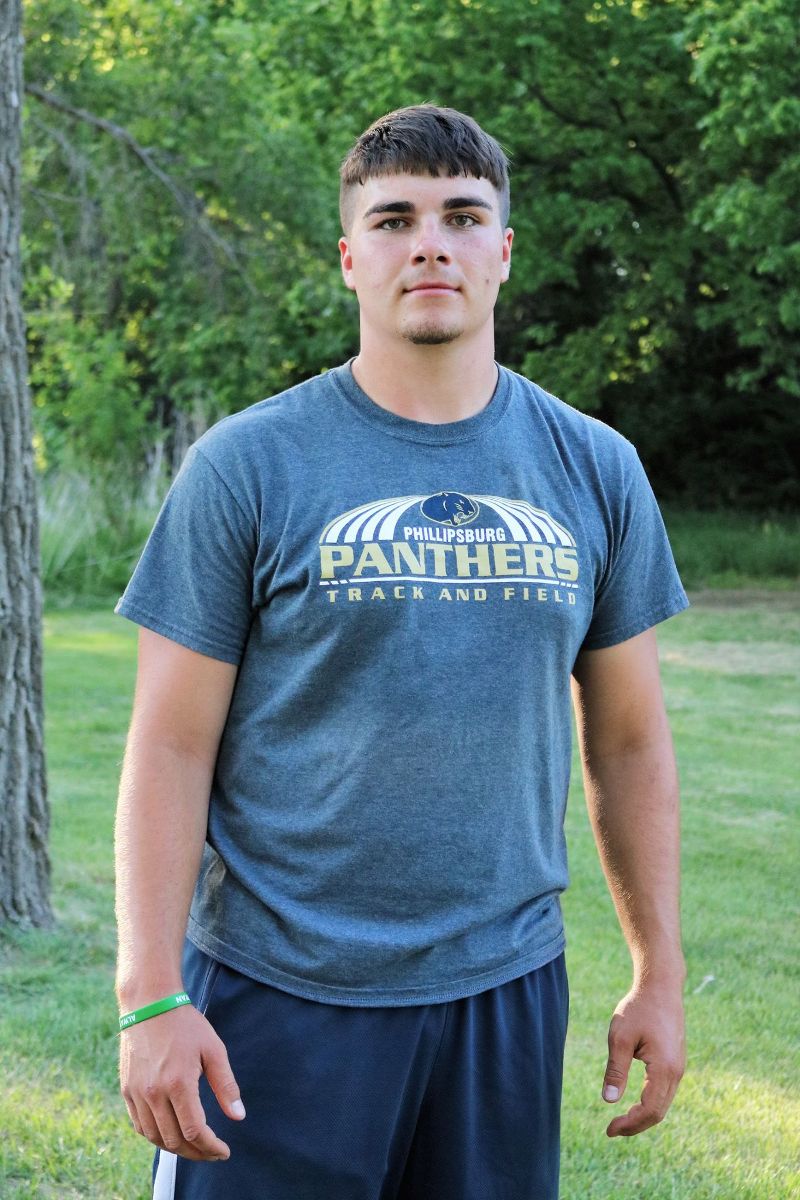 Chris VanKooten
Ads by My Phillips County Online