News » Government
News
Print Listing
Share on Facebook
Tweet This
Send to Friend
Send this listing to someone
Verification Information
Type in what you see above: *
Verification Information
Please type the characters you see in this picture. Note: The characters are all lower case.
x
Government
Sales Tax to Fund Capital Improvement Fund for Infrastructure Improvements
By City of Phillipsburg News Flash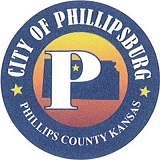 The Phillipsburg City Council is asking residents to consider a .5% sales tax at the August 7th election which will replace the current .5% sales tax that is dedicated to the payment of debt for the wastewater improvements made in 2001. The debt for the wastewater improvements will be paid in its entirety on August 1, 2018 which is 4 years earlier than planned. Farmers State Bank, Farmers National Bank, and First National Bank had purchased the bonds and are allowing the City to pay them early. By paying the bonds off early the City has saved $34,423.00 in interest cost.
The .5% sales tax that will be voted on at the August election is dedicated towards city infrastructure improvements including streets, sewer system, and water system. At the July 3, 2018 City Council meeting, an ordinance establishing a Capital Improvement Fund was adopted. This ordinance will be effective on July 11, 2018. All of the .5% sales tax monies will be receipted directly into the Capital Improvement Fund. Kansas Law requires a capital improvement plan be developed and approved by the City Council prior to any expenditure from this fund. By placing this money in the new fund, it will insure transparency and accountability for the use of the money.
Residents are reminded that the .5% sales tax to be voted on in August will not increase the total current city sales tax now in effect. This will be a change of use for the sales tax funding from .5% for debt repayment to .5% for infrastructure improvements. If you have any questions concerning the proposed sales tax please contact a city elected official. Phillipsburg elected officials are Mayor Lance Munyon and Councilmembers Ward I Terry McConnell & Michael Wisner; Ward II Michael James & Pete Rogers; Ward III Bret Miles & Lynette Voorhees.