News » Sports
News
Print Listing
Share on Facebook
Tweet This
Send to Friend
Send this listing to someone
Verification Information
Type in what you see above: *
Verification Information
Please type the characters you see in this picture. Note: The characters are all lower case.
x
Sports
Kensington Sting Rays
By Kensington News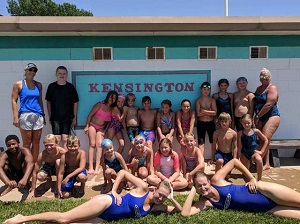 This summer, a swim team was created by pool manager Amy Abbott along with Anne Abbott. This awesome group of swimmers is called the Kensington Sting Rays. The coaches worked with the kids to improve their swimming technique and ability and many entered in meets to experience competition each Saturday. It was a great 1st season for the String Rays!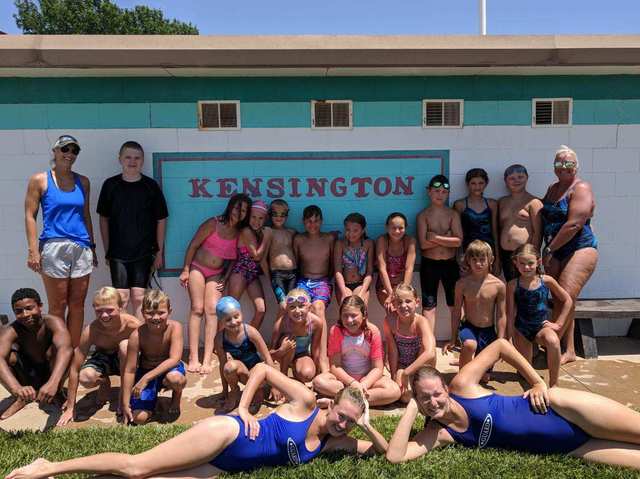 Back row, standing (l-r): Brooke McDowell, Caden Mayer, Kaydence Dodds, Hannah Nelson, Gideon Nelson, Evan Slavik, Ruby Osthoff, Madison Brown, Declan Tweedy, Peyton Chestnut, Brillon McDowell, Anne Abbott.
Middle row, sitting (l-r): Alex Keshmiry, Bryant Krueger, Braxtyn Dodds, Breckyn McDowell, Cameron Hardacre, KensLy Blank, Lexi Rust, Jakeb Brown, Katie Golden.
Front row, laying left-Wysteria Corbett, right-Leah Bienhoff.
Not pictured: Sam and Shae Baker, Alanna Schroeter
Ads by My Phillips County Online