News » Sports
News
Print Listing
Share on Facebook
Tweet This
Send to Friend
Send this listing to someone
Verification Information
Type in what you see above: *
Verification Information
Please type the characters you see in this picture. Note: The characters are all lower case.
x
Sports
2nd Annual Glow Golf Tournament Results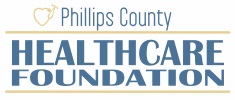 The Phillips County Healthcare Foundation hosted the 2nd Annual Glow Golf Tournament on June 23rd at the Phillipsburg Golf Club. The event was a huge success and fun was had by all. This could not have happened without the support of our generous sponsors and the charitable golf participants.
Below are the hole sponsors, contests and winners:
Hole #1 Mapes and Miller LLP - Closest to the pin was won by Mike Bowen and he earned 5, $20 gift cards to local business
Hole #2 Hometown Grounds - Longest putt made was won by Mike Dusin. He received a gift basket from Hometown Grounds/Scott McCoppin.
Hole #3 The Rollin' J - Melissa McClain won a gift basket for longest putt made by a woman
Hole #4 Farmers State Bank - Longest drive was won by Jeff Jarvis. He received a grilling accessory gift basket
Hole #5 Prairie Horizon Agri-Energy/ USA Clean Fuels - Barry and Candy Yoxall won the best decorated golf cart contest and earned a $100 fuel card
Hole #6 Ames Law PA - Closest to the pin. Jason Stephens was awarded 4 rodeo tickets
Hole #7 Farmers National Bank sponsored the longest putt made with a $100 White's Gift Card. Lindsey Redinger was the winner
Hole #8 J&S Trucking, Inc - Closest to the 100 disc; $100 ACE gift card was won by Ryan Horner
Hole #9 First National Bank & Trust sponsored a Yeti cooler for the golfer making the longest putt on this hole. Matt Gannon was winner of that cooler.
All American Glass sponsored the chip-a-windshield game which was won by Bruce Derr
Ads by My Phillips County Online