News » Health
News
Print Listing
Share on Facebook
Tweet This
Send to Friend
Send this listing to someone
Verification Information
Type in what you see above: *
Verification Information
Please type the characters you see in this picture. Note: The characters are all lower case.
x
Health
PCCF Funds Health Care Projects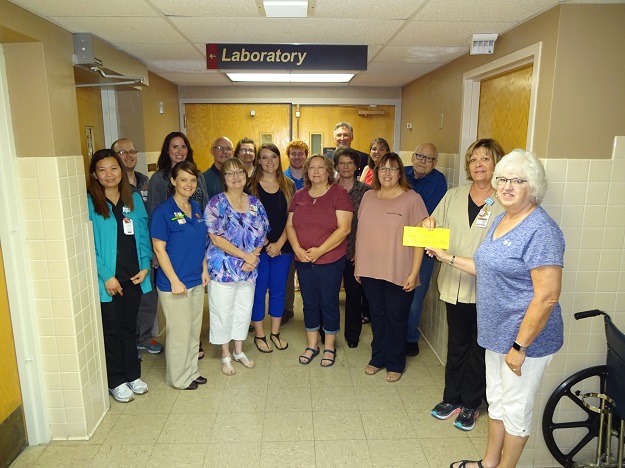 Phillips County Healthcare Foundation was the recipient of a $5,000 Community Grant from PCCF to help fund the purchase of a mammography unit for the Phillips County Hospital. This purchase allows the hospital to provide in-house mammography services. Project needs included tech training and room renovation to accommodate the unit. Additional funding came from the Dane G. Hansen Foundation and fees charged for mammography services. Previously PCH had mammography services through a mobile unit operated by a regional health system. Those services were terminated due to mechanical issues with the mammography equipment related to delivery to remote sites.
Phillips County Hospital also received a grant from the Hope Littlejohn Endowment to fund the purchase of diagnostic lab equipment. The grant award of $7,222 provided a centrifuge and an ESR instrument for testing patients with inflammation due to various diseases.
To facilitate staff development, recruitment, and training a PCCF Community Grant of $5,500 was awarded to Phillips County Retirement Center for tuition to cover CNA/CMA training for 10 students pursuing licensing. Academic work is done online with the required clinical hours involving patient care completed under supervision at the Retirement Center. Dee Engling is the licensing facilitator for PCRC. The grant included funds to purchase blood pressure cuffs and stethoscopes to be used during training.
PCRC was the recipient of a $3,250 grant from the Hope Littlejohn Endowment for the purchase of a Spot Vital Sign machine that will be used in direct patient care. This equipment provides instant readings of vital signs as medical staff monitor residents' health.
The Community Grants are funded by the Dane G. Hansen Foundation, with $50,000 available for each spring and fall round of grants to non-profits. Phillips County Community Foundation facilitates the program in Phillips County. As part of its services, PCCF administers the Hope Littlejohn Endowment, overseeing monetary awards in accordance with the donor's wishes.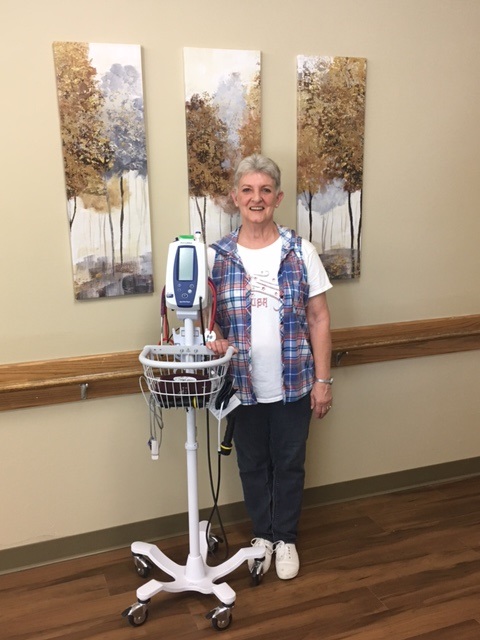 Dee Engling, PCRC - Spot Vital Sign machine
Mammography unit at PCHS
Ads by My Phillips County Online