News » Government
News
Print Listing
Share on Facebook
Tweet This
Send to Friend
Send this listing to someone
Verification Information
Type in what you see above: *
Verification Information
Please type the characters you see in this picture. Note: The characters are all lower case.
x
Government
Sales Tax Changes Begin January 1, 2019
By City of Phillipsburg News Flash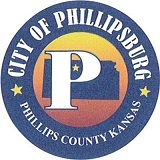 At the August 7th election, voters approved a .5% sales tax to finance maintenance and improvements of infrastructure, streets, sewer system and water system. This sales tax will start on January 1, 2019 and replace an existing .5% sales tax that was for the cost of the wastewater plant and sewer projects. The existing sales tax will end December 31, 2018 and the new will begin January 1, 2019. Retailers and consumers will not see a change in the total sales tax collection rate. The only change to be made is how the money will be used by the City.
In 2001, the voters of Phillipsburg approved a .5% sales tax to pay all or a portion of costs of constructing and acquiring a wastewater treatment plant, replacing the existing pump stations and making all other necessary improvements to serve the City. The construction projects were paid for using the Kansas Department of Health & Environment Water Pollution Control Revolving Loan program and the payments were made using the sales tax money. The 20-year loan was for a total amount of $2,855,518.62 at a gross interest rate of 3.08%. In 2015, the loan was refinanced using general obligation bonds and the interest rate was lowered to .75%-2.95%. These bonds were scheduled to be paid off in August of 2022. On August 1, 2018, the City repaid the bonds for the wastewater project four years early using the existing sales tax money. Approximately $167,000 was saved by the refinancing and early payoff of the debt. The money received from the existing sales tax through December 31st will now be placed in the Capital Improvement Fund and designated for sewer projects.
Beginning January 1, 2019, the new sales tax will replace the existing sales tax and be placed in the Capital Improvement Fund for infrastructure projects, streets, water system, and sewer system. The City Council will authorize the use of the money in the Capital Improvement Fund by adopting a multi-year Capital Improvement Plan. This Plan will identify and prioritize the infrastructure needs of the City. The Plan will be reviewed annually by the City Council to evaluate the infrastructure needs and continue to plan for future years.
Ads by My Phillips County Online