News » Government
News
Print Listing
Share on Facebook
Tweet This
Send to Friend
Send this listing to someone
Verification Information
Type in what you see above: *
Verification Information
Please type the characters you see in this picture. Note: The characters are all lower case.
x
Government
Water Main Replacement Projects
By City of Phillipsburg News Flash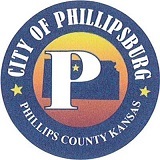 PUBLIC NOTICE
September 4, 2018
The City of Phillipsburg Public Works Department will begin working on two water main replacement projects on September 6, 2018 as part of the City Council's 2018 Capital Improvement Plan. The projects will replace inadequate two-inch galvanized waterlines with four-inch PVC waterlines resulting in improved service efficiencies and quality to impacted customers.
Project #1 will replace a two-inch galvanized water line that has been the source of multiple leaks in the past few years. This project will begin at SW 2nd Street and Fisher Drive and will end at Cable Road.
Project # 2 will replace a two-inch galvanized water line that has been unable to supply homeowners with adequate water pressure. This project will begin at 7th Street approximately 200 feet north of Fisher Drive. It will go west across Berglund drive and Morse Drive.
The projects are designed to take around six weeks to complete. Disruptions in service should be minimal along with the impact on traffic. Nearby residents will experience noise and construction debris during this project. We apologize for any inconvenience and ask for your patience during this time.
Please contact Timothy D. Driggs, Public Works Supervisor at (785) 543-5234 if you have any questions and/or comments.
Timothy D. Driggs,
Public Works Supervisor