News » Sports
News
Print Listing
Share on Facebook
Tweet This
Send to Friend
Send this listing to someone
Verification Information
Type in what you see above: *
Verification Information
Please type the characters you see in this picture. Note: The characters are all lower case.
x
Sports
Trojan football results vs. Wheatland/Grinnell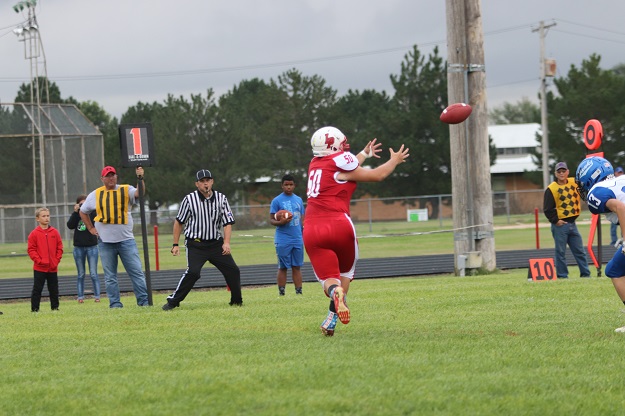 Snatching a pass from quarterback Zach Jansonius, senior Michael Daniels runs into the endzone for the first Trojan score of the night.
The Logan Trojans hosted their first home game against Wheatland/Grinnell on Friday, Sept. 7 in Logan. While the Thunderhawks came out with an early score in the first quarter, the Trojans answered and never looked back with as they finished the game with a final score of 50-18.
Click here to view complete stats.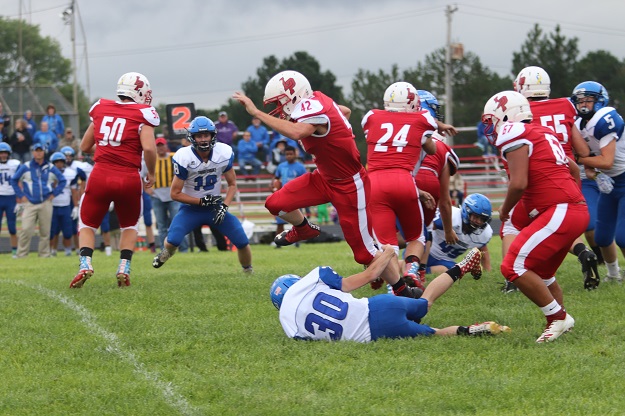 Junior runningback Cody Brown escapes the tackle and runs for a huge gain on the play. Cody picked up 57 yards and scored a touchdown on the night.
Ads by My Phillips County Online