News » Sports
News
Print Listing
Share on Facebook
Tweet This
Send to Friend
Send this listing to someone
Verification Information
Type in what you see above: *
Verification Information
Please type the characters you see in this picture. Note: The characters are all lower case.
x
Sports
Thunder Ridge Middle School Volleyball and Football
By Kensington News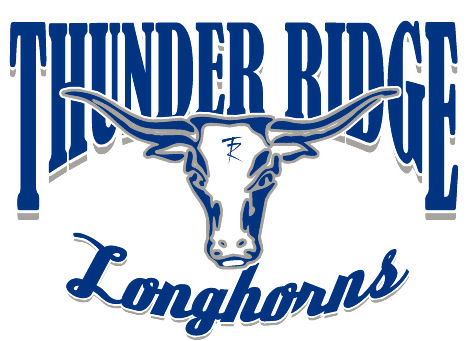 TRMS Football started off the year with 16 students out. The team has gotten off to a quick 2-0 Record. Both games saw the Longhorns take an early lead and then gain valuable playing time for the younger kids. The first game was against Rock Hills, which the Longhorns won 42-12. The second game of the year saw the Longhorns defeat the Pike Valley Panthers 44-14. The Highlight of the game was the Longhorns Defense, which picked off the first 4 passes thrown by Pike Valley. The team will travel to Lincoln this Thursday, the 13th, and is looking forward to sustaining the success of the early season.
TRMS Volleyball Rock Hills- On August 30, the Rock Hills Grizzlies came to Agra. The A Team fought hard and lost in 3 sets. Set A ended with a score of 26-24, and a team percentage of 76. Serving was led by Toree Slavik and Alexis Holling with 4/4. Set 2 was lost to the Grizzlies with a score of 18-25. The team improved their serving to 100% but were called for rotation violations. Kamryn Rietzke, Brooklyn Stauffer, Toree Slavik, Alexis Holling, and Ava Wiehman all served 3/3. In set 3 the Longhorns lost 12-15. The team served 76% with Kamryn Rietzke and Ava Wiehman serving 3/3. B team lost in 3 sets. Set 1 was a loss with a score of 16-25. Serving was let by Samara Bapat with 3/3 and Teaghan Hendryx with 4/5. Set 2 was a win with a score of 25-22. Trinity Coomes served 3/3, Samara Bapat 5/6 and Jenna Barnes was 2/2. The Longhorns lost the final set 14-16. Scoring was led by Teaghan Hendryx with 7/8 and Ava Wiehman with 3/3. C team ended with a split in 2 sets. Set 1 was 15-25 with Alli Rhea serving 3-3. The score for set 2 was 25-22. Serving was led by Teaghan Hendryx with 7/7.
TRMS Volleyball Pike Valley- On September 6, the Longhorns went to play Pike Valley at Scandia. The A team won in two sets. The first set was 25-10 with the team serving a 91%. Scoring was led by Kamryn Rietzke with 10/10, Sydni Rust with 5/5 and Brooklyn Stauffer and Alexis Holling with 3/3.The team did a great job running their rotations without error. Set 2 was a win with the score 25-17 and a 100% on serving. Kamryn Rietzke 11/11, Sydni Rust 5/5, Alexis Holling 3/3, Brooklyn Stauffer 2/2, Toree Slavik 2/2, and Ava Wiehman was 1/1. The A team record is 1/1. B team lost in two. Set 1 was 24-26 with scoring led by Ava Wiehman 6/6. In set 2 the score was 15-25. Serving was led by Teaghan Hendryx and Jenna Barnes with 3/3. The C team played one timed game and won 31-28. Scoring was led by Erinn Clemens with 9/12 and Grace Wilson with 5/7.
The next match will be September 13 at Lincoln, Kansas. Games start at 4:00pm (volleyball) and 6:00pm (football).
Ads by My Phillips County Online