News » Education & School
News
Print Listing
Share on Facebook
Tweet This
Send to Friend
Send this listing to someone
Verification Information
Type in what you see above: *
Verification Information
Please type the characters you see in this picture. Note: The characters are all lower case.
x
Education & School
Phillipsburg Middle School KMEA Band & Choir selections announced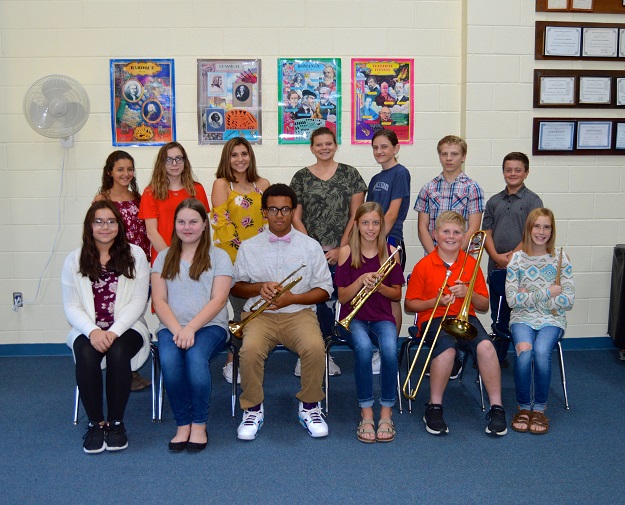 Results from the Kansas Music Educators Association Northwest District middle school honor band and choir have recently been announced.
Selected to perform with the district honor band are eighth grader Dreyton Hughes, trumpet; seventh graders Sophia Riffel, trumpet; Layton Johnson, trombone; Alivia Solida, percussion. The students in the honor band performed required music and were selected by taped auditions.
The district honor choir will have the following singers: Eighth graders Makenna Russom, soprano; Sophie Imm, Erin Johnson and Jordynn McDiffett altos; Ben O'dell and Jaxon Papp tenors; seventh graders Michaela Bui and Christina Footh sopranos; Dayton Hugunin, baritone. The choir students performed required music and were selected by Mrs. Pinkerton.
The students will attend an all day rehearsal on Saturday November 3, followed by a concert beginning at 3:30 at Hays High School Gym. An admission will be charged for the concert.
Choir director Kelsey Pinkerton and band director Bill Schick teach the students.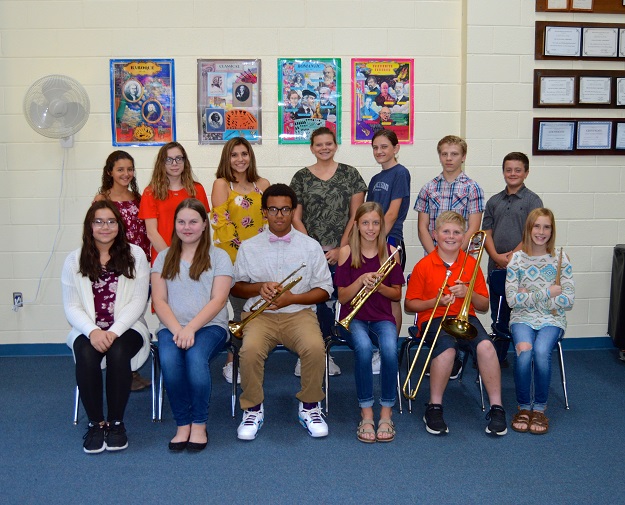 Honor band and choir members
First row left to right: Michaela Bui, Christina Footh, Dreyton Hughes, Sophia Riffel, Layton Johnson, Alivia Solida,
Back row left to right: Makenna Russom, Sophie Imm, Erin Johnson, Jordynn McDiffett, Jaxon Papp, Ben O'dell, Dayton Hugunin,
Ads by My Phillips County Online