News » Sports
News
Print Listing
Share on Facebook
Tweet This
Send to Friend
Send this listing to someone
Verification Information
Type in what you see above: *
Verification Information
Please type the characters you see in this picture. Note: The characters are all lower case.
x
Sports
Thunder Ridge Homecoming Coronation
By Kensington News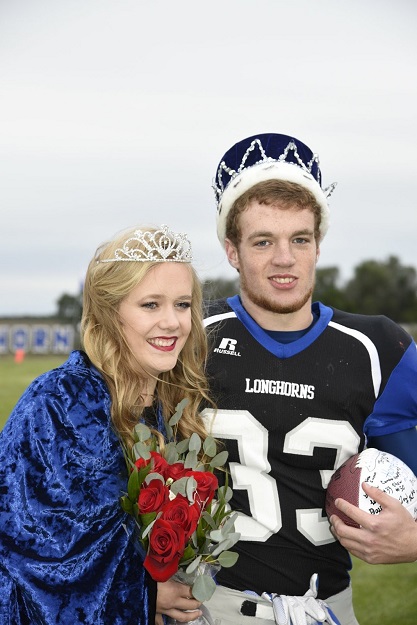 At the Homecoming ceremony Friday night, September 28, Landon Gering was named King and Mariah Stauffer was named Queen. Brice Hendryx, son of Otis and Kelly Hendryx, Elizabeth Hardacre, daughter of Bruce and Amber Hardacre, Layne Pettijohn, daughter of Darrell and Tammy Pettijohn, and Brandon Grauerholz, son of Darren and Nicki Grauerholz, were also candidates. Crown bearers were Destyni Coomes, daughter of Rick and Kandi Coomes, and Bryson Krueger, son of John and Mary Krueger.
Congratulations to Queen Mariah and King Landon!