Phillips County Area
OCTOBER IS "MATCH YOUR MONEY MONTH" at PCCF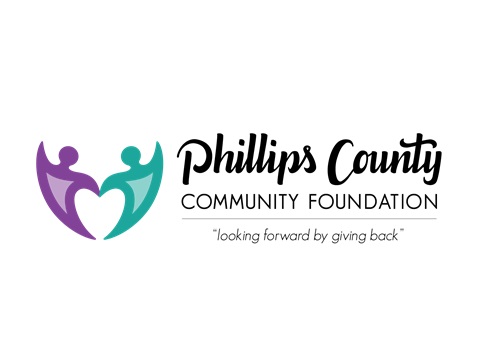 The Board of Directors of the Phillips County Community Foundation announces October as "Match Your Money Month". Local funds raised during the campaign will be matched by the Dane G. Hansen Foundation through a challenge grant. A maximum match of $50,000 is available, with a limit of $5,000 match of any one donor. The combined amounts go to the Unrestricted Endowment Fund at PCCF, with earnings from investments funding projects of local non-profits.
During the October campaign, PCCF is hosting "The Amazing Race of Phillips County", where teams race to complete a route filled with "challenges" throughout Phillipsburg. Each team is sponsored by an area business, corporation, or individual. Sponsorship dollars will be matched by the Hansen Foundation. Morris Engle, Executive Director of PCCF, observed that not only is the Race fun, it helps increase awareness of PCCF and its mission. "Our overall theme is 'Looking Forward by Giving Back', and each donation and sponsorship helps make that idea a reality." Engle noted that the Unrestricted Endowment Fund is a great way to help meet local needs.
The Dane G. Hansen Foundation is actively assisting community foundations in 26 counties in northwest Kansas to grow their unrestricted permanent funds. Each participating community foundation must designate a campaign time period, conduct local fundraising activities, and submit a follow-up report. PCCF extends appreciation to all donors, team sponsors and members, individuals, volunteers, foundations, and businesses working to make MYMM campaign successful. The generosity of Phillips County and of Dane G. Hansen Foundation is vital in growing the Unrestricted Endowment Fund so that Phillips County can continue to look forward as it gives back!
Currently PCCF administers a number of restricted funds and scholarships with designated recipients and specific purposes. The Unrestricted Endowment Fund income will be used for a variety of projects at the discretion of the local board. Applications for grants under this program will be available later this year.
Ads by My Phillips County Online