News » Sports
News
Print Listing
Share on Facebook
Tweet This
Send to Friend
Send this listing to someone
Verification Information
Type in what you see above: *
Verification Information
Please type the characters you see in this picture. Note: The characters are all lower case.
x
Sports
Hunnacut breaks state record with 39-yard FG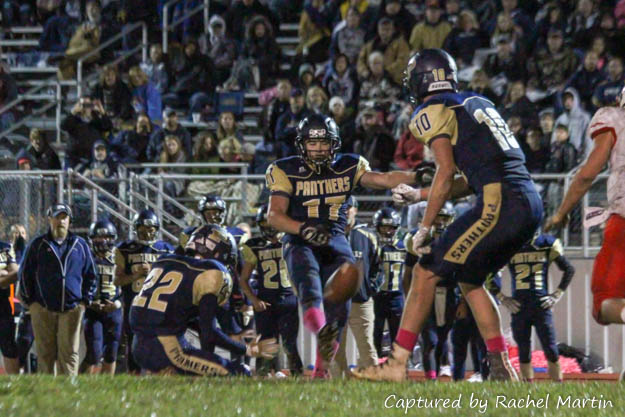 Jon Hunnacut kicks a 39-yard FG to break state record
Phillipsburg High School senior Jon Hunnacut kicked a 39-yard field goal during the Panthers' 51-21 win over Hoisington, breaking the state's all-time kick scoring record. Hunnacut now has a total of 217 career kicking points. The previous record of 214 points was held by Olathe North's Joe Garcia.
Congratulations Jon!
"It takes 11 specialist players to execute snap, block, hold & kick. Keep working smarter and harder to get better everyday."
Ads by My Phillips County Online