News » Law & Crime
News
Print Listing
Share on Facebook
Tweet This
Send to Friend
Send this listing to someone
Verification Information
Type in what you see above: *
Verification Information
Please type the characters you see in this picture. Note: The characters are all lower case.
x
Law & Crime
Press Release from PCSO concerning early morning Logan situation
By via PCSO Facebook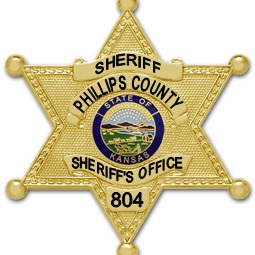 November 5, 2018– A domestic disturbance in Logan turned into an active shooter incident early this morning in Logan, Kansas.
Phillips County Sheriff's Office dispatchers received a call at approximately 3:50 a.m. this morning, November 5, 2018, of an active shooter incident at 101 North Franklin Street in Logan. Upon arrival, deputies determined the incident began as a domestic dispute and that the victim was able to exit the residence without injury. Shots were fired inside and outside the residence prior to officers arriving on the scene.
A perimeter was established, and assistance was requested from the Kansas Highway Patrol Emergency Services Unit. USD 326 was notified of the incident at approximately 5:30 a.m. so that they could implement their security protocols. There was no immediate danger to schools or the community.
The suspect, Troy Kitzke, 45, Logan was taken into custody without incident at approximately 8:30 a.m. He has been booked into the Phillips County Jail with pending charges of domestic battery, aggravated assault, criminal threat and unlawful discharge of a firearm. He is being held on $70,000 bond.
Ads by My Phillips County Online