News » Health
News
Print Listing
Share on Facebook
Tweet This
Send to Friend
Send this listing to someone
Verification Information
Type in what you see above: *
Verification Information
Please type the characters you see in this picture. Note: The characters are all lower case.
x
Health
Press Release from Dr. Cameron Knackstedt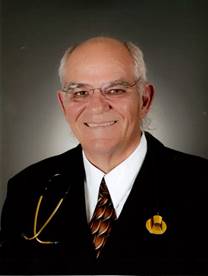 It is with mixed emotions that I am announcing my retirement.
I am excited about the future this transition affords me; however, it is difficult to leave behind the role of a family medicine physician that has been my passion over the years. Even more difficult is the loss of one-on-one relationships with my patients. It has been my pleasure to serve the community and I have had the privilege of meeting many wonderful people, developing lifelong friendships and sharing heartache and joy. I appreciate your loyalty throughout the years.
My last official day will be December 31, 2018. It is my goal to make this transition as smooth as possible for Harlan County patients. Your medical records are safely on file at Heartland Family Medicine and remain confidential. I encourage you to continue your relationship with Heartland Family Medicine and my colleagues. In addition to our current providers, Dr. Jacob Peterson joined the clinic team on October 1, and there are plans to add a provider in the near future. The staff is committed to providing personal, experienced care.
I would like to extend an invitation to the community to attend the retirement celebration being hosted at Harlan County Health System East Dining Room on Friday, December 14 at 3:00pm. I would enjoy visiting with each of you in person.
If you have any questions, please do not hesitate to call the clinic. I greatly appreciate the opportunity and privilege you have given me to work with you as your physician, and I wish you and your family the very best in the future.
Sincerely,
Cameron D. Knackstedt, D.O., FACOFP