News » Sports
News
Print Listing
Share on Facebook
Tweet This
Send to Friend
Send this listing to someone
Verification Information
Type in what you see above: *
Verification Information
Please type the characters you see in this picture. Note: The characters are all lower case.
x
Sports
LHS Basketball Results vs. Golden Plains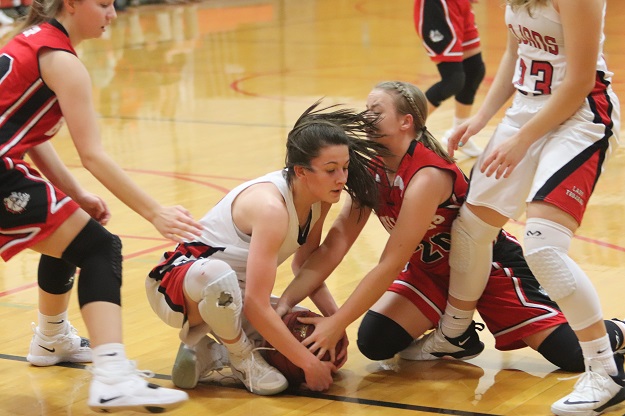 Although behind considerably in the 4th quarter, the Lady Trojans never gave up in a very aggressive and physical game. Junior Kelcee Braun lunges for a loose ball at the end of the game.
The Logan Trojans came back from their winter break with a home game against Golden Plains. While the Lady Trojans were within one point at the end of the first quarter, the Bulldogs pulled ahead and won easily with a score of 25-47. The boys contest was much closer throughout the game. The Bulldogs hit some key buckets at the end of the game with the Trojans not being able to answer. The game came down to the last seconds of the game with Golden Plains winning 48-47.
Click here to view complete stats for the Lady Trojans.
Click here to view complete stats for the Trojans.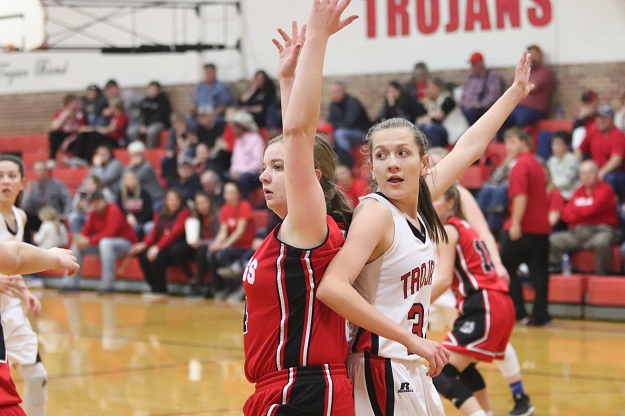 With the Golden Plains defender on her hip, sophomore Khloee Braun asks for the lob pass on the low block.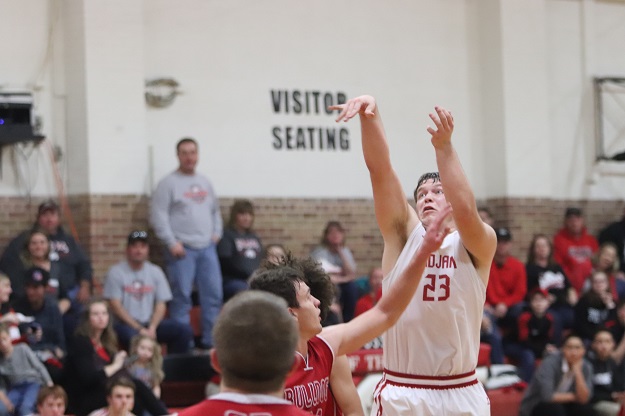 Senior Michael Daniels hits two huge shots at the end of the game to keep the Trojans neck and neck with the Bulldogs. He ended the game with 18 points.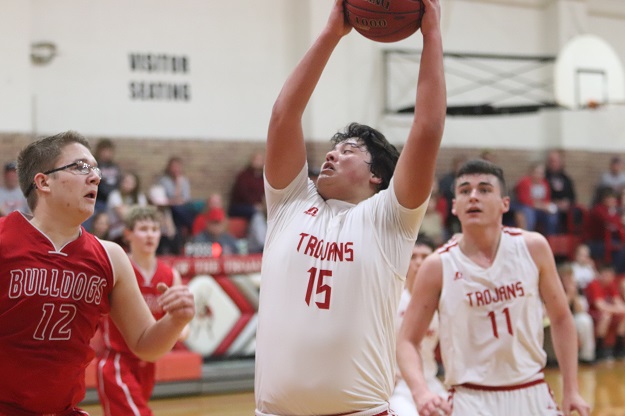 Reaching for the offensive board, senior Nate Cruz keeps the Trojans in the tight game. Nate tallied 7 points and 15 rebounds on the night.
Ads by My Phillips County Online