News » Education & School
News
Print Listing
Share on Facebook
Tweet This
Send to Friend
Send this listing to someone
Verification Information
Type in what you see above: *
Verification Information
Please type the characters you see in this picture. Note: The characters are all lower case.
x
Education & School
Sensory Path at Logan Elementary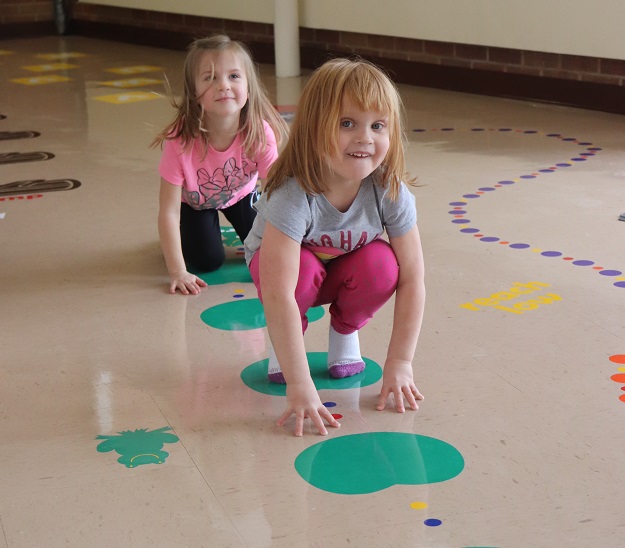 In their very first lap on the sensory path, the 3-year-old preschoolers leap across the river on lily pads. (L-R Maycee Bolt and Haley Ellenberger)
There's a new look down the Logan Elementary hallway!. It is called a "Sensory Path" that the PreK/Elementary teachers have installed for students to use throughout the day to provide movement and sensory skills needed for cognitive development. Many thanks go out to Donna and Dave Kirkendall for making the vinyl overlays for the path with their machine.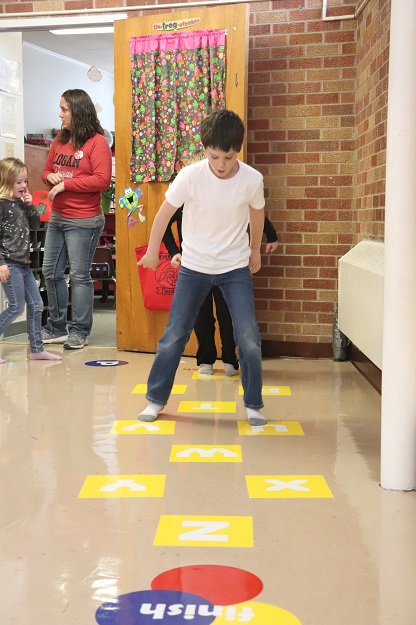 Hopscotch with the last 10 letters of the alphabet finishes the sensory path. (Henry States)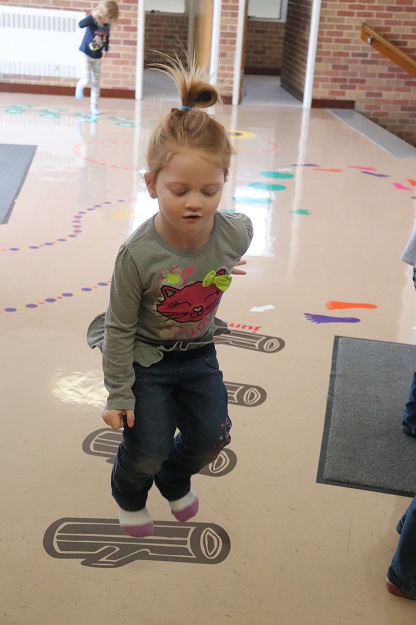 Log jumping around the corner proves to be a fun spot on the sensory path. (Aleeah Tien)
Ads by My Phillips County Online