News » Education & School
News
Print Listing
Share on Facebook
Tweet This
Send to Friend
Send this listing to someone
Verification Information
Type in what you see above: *
Verification Information
Please type the characters you see in this picture. Note: The characters are all lower case.
x
Education & School
KCCEOA Sholarship Opportunity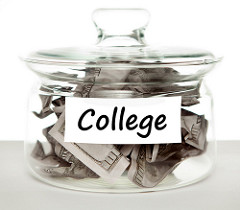 The Kansas County Clerks' and Election Officials' Association is taking scholarship applications from those students who plan to attend a Kansas College or University majoring in Journalism, Political Science, Business or Communications. These $500 scholarships are available to high school seniors and college freshmen or sophomores.
Applications have been sent to local schools or can be picked up at the County Clerk's Office. All applications are due by March 29th.
The scholarship winners will be announced at the Associations Annual Spring Meeting the first week of May.
Click here for PDF or Word Application.