News » Education & School
News
Print Listing
Share on Facebook
Tweet This
Send to Friend
Send this listing to someone
Verification Information
Type in what you see above: *
Verification Information
Please type the characters you see in this picture. Note: The characters are all lower case.
x
Education & School
Northern Valley Students Raise Money to Fight Heart Disease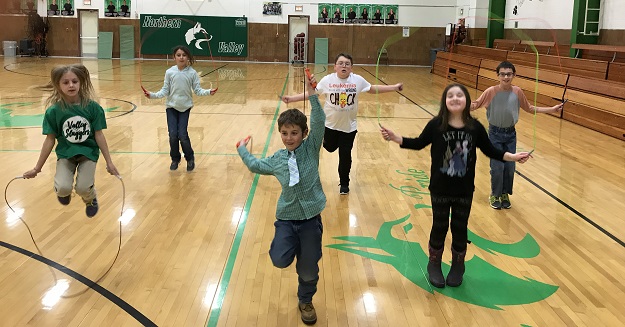 Students in grades 1 - 4 at Northern Valley participated in the Kid's Heart Challenge, formally known as Jump Rope for Heart to promote their cardiovascular fitness and to raise money for the American Heart Association. Nineteen Northern Valley Grade School students did an outstanding job raising $2,633.
The event was coordinated by physical education teacher Jim Cole. It was a great success. The participants gave the event 100%. It makes sense to give heart research the number one priority since cardiovascular diseases kill more Americans than all other causes of death combined. It is also important to teach our youth about volunteerism and giving to people in need.
The students from Northern Valley who participated in the Kid's Heart Challenge Event would like to thank everyone who donated money. Each student will be receiving prizes depending on how much money each of them raised. The top money winner in each class will get to be the PE teacher one day and the class that collected the most money will get an extra recess. The fourth grade collected the most money as a class with $910, followed by the first grade which collected $880. 4th grader Mason Stephens was the school's top money raiser as he collected a school record $500. Classmate Jaycee Gebhard collected the second highest with an outstanding $400. 1st grader Grady Nech and 3rd grader Josie Nech each collected $250. 3rd grader Ty Miller and 2nd grader Kaylee Miller each collected $200.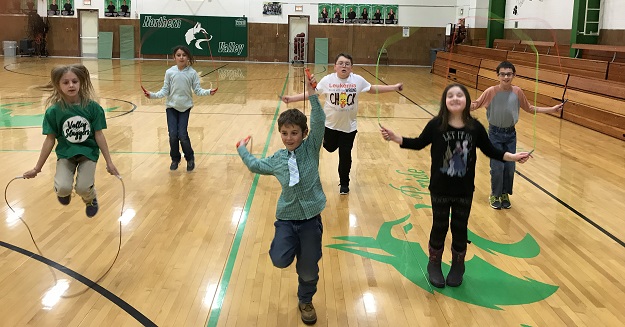 Ads by My Phillips County Online