News » Education & School
News
Print Listing
Share on Facebook
Tweet This
Send to Friend
Send this listing to someone
Verification Information
Type in what you see above: *
Verification Information
Please type the characters you see in this picture. Note: The characters are all lower case.
x
Education & School
Hannah Imm Receives Teacher of Promise Recognition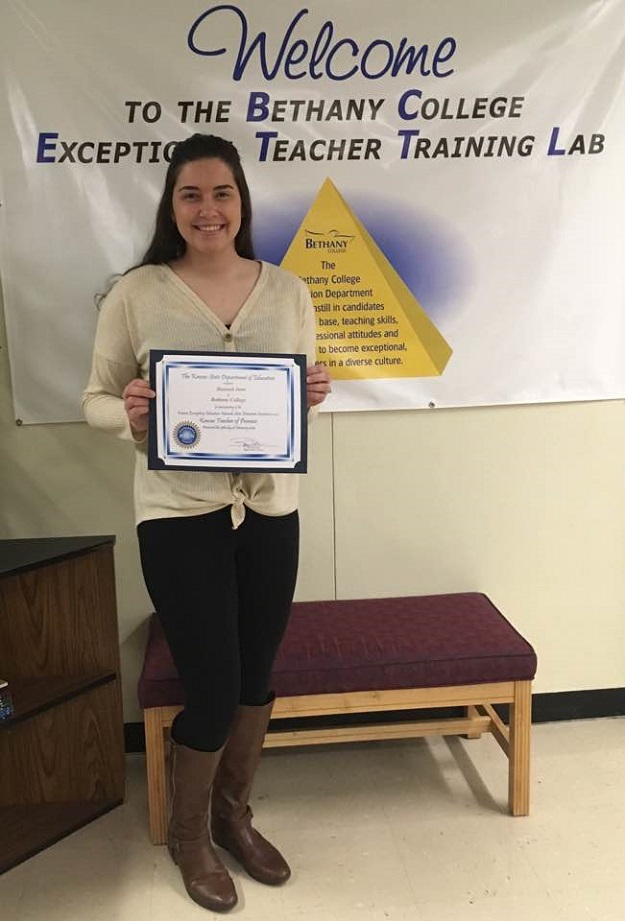 Gretchen Norland, Education Department Chair at Bethany College, recently announced names of two education majors who were recipients of the KSDE Teachers of Promise Award for Spring 2019.
Hannah Imm of Phillipsburg, a second semester Junior majoring in Education at Bethany, was one of the recipients.
Twice each year, KSDE invites the 23 Kansas colleges and universities that offer teacher preparation programs to select two teacher education students identified as Teachers of Promise to participate in a specific professional learning and recognition program.

The Teachers of Promise selected during the spring semester are invited to attend the two-day Kansas Exemplary Educators Network (KEEN) State Education Conference in Topeka in February.The Teacher of Promise designation is special to the students who are selected to represent their college or university. They have wonderful opportunities to learn from and network with excellent educators and policy leaders.
Ads by My Phillips County Online