News » Education & School
News
Print Listing
Share on Facebook
Tweet This
Send to Friend
Send this listing to someone
Verification Information
Type in what you see above: *
Verification Information
Please type the characters you see in this picture. Note: The characters are all lower case.
x
Education & School
Phillipsburg High School FCCLA MEMBER WINS NATIONAL JAPANESE EXCHANGE SCHOLARSHIP AWARD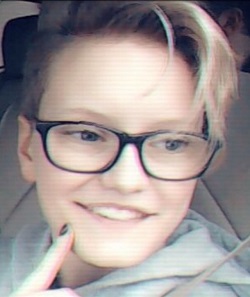 RESTON, Va. — Annie Weishaar, sophomore, who is a member of the Phillipsburg High School Family, Career and Community Leaders of America (FCCLA) Chapter was selected to receive one of only 14 scholarships for the 2019 FCCLA Japanese Exchange scholarship awards, sponsored by the Kikkoman Corporation and FCCLA.
The FCCLA Japanese Exchange scholarship opportunity is for FCCLA members to travel to Japan for four-to-six weeks as an exchange student. This scholarship is funded by the Kikkoman Corporation, administered by Youth for Understanding USA. Scholarships are worth more than $11,000 each.
The FCCLA Japanese Exchange Scholarship is an opportunity for FCCLA members built on the foundational belief that international understanding can be achieved through individuals. The program emphasizes family living as the core of the overseas learning experience. FCCLA believes that the opportunity to experience the day-to-day life of another country and its culture will enhance students' awareness of international issues.
Annie Weishaar shared, "Part of the application included writing many different essays explaining my interest in studying in Japan as well as my ideas about what I could contribute to the program. I also had to interview over skype." Weishaar included, "I am excited to be dropped into a culture with other students my age and get the opportunity to use the language I have been learning."
About FCCLA
Family, Career and Community Leaders of America (FCCLA) is a dynamic and effective national student organization that helps young men and women become leaders and address important personal, family, work, and societal issues through Family and Consumer Sciences education. FCCLA has more than 164,000 members and more than 5,300 chapters from 49 state associations, Puerto Rico, and the Virgin Islands.
Ads by My Phillips County Online