News » Education & School
News
Print Listing
Share on Facebook
Tweet This
Send to Friend
Send this listing to someone
Verification Information
Type in what you see above: *
Verification Information
Please type the characters you see in this picture. Note: The characters are all lower case.
x
Education & School
Moon receives Kansas Golf Foundation Scholarship
Kansas Golf Foundation Scholarships Awarded to Seven Junior Golfers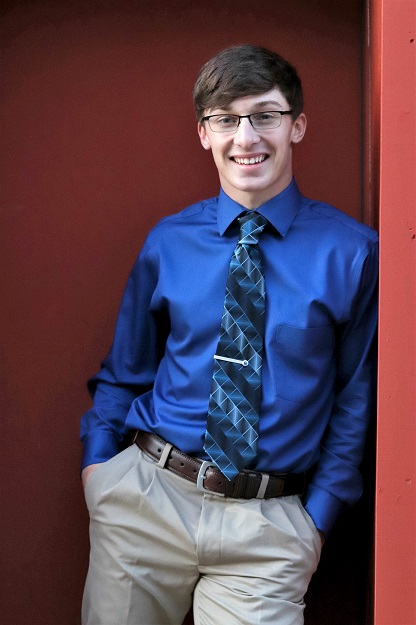 Lawrence, KS. – Kansas Golf Foundation has awarded college scholarships to seven junior golfers for the 2019-2020 academic year.
Five rising college freshmen have been named Kansas Junior Golf Scholars. Those students will receive a grant each of the next four years.
The 2019 Kansas Junior Golf Scholars and the colleges they will be attending next year are:
Kenna Biddle (Winfield) -- Wichita State University
Ahn-Dao Do (Piper) – University of Kansas
Caleb Hasselhuhn (Burlington) – University of Kansas
Nathan Moon (Phillipsburg) – Cloud County CC
Trevor Watson (Coffeyville) – Kansas Wesleyan
This year's class joins 15 Junior Golf Scholars from previous years whose scholarships are being renewed.
Since 2005, Kansas Golf Foundation has awarded the Kansas Junior Golf Scholarship to 75 junior golfers who have attended 25 different Kansas colleges and universities.
Any Kansas high school student who has participated in organized junior golf may apply, although golf skill is not considered in making the selections. The scholarship is awarded based on academic performance, community service and leadership, financial need, and the student's essay about how he or she has benefitted from the game of golf. Scholars must attend a Kansas college or university.
The Foundation also has awarded KWGA Memorial Scholarships to two rising freshmen. 2019 marks the second year of the KWGA Memorial Scholarship, which serves to continue the Kansas Women's Golf Association Scholarship awarded by KWGA from 1991 through 2017.
The KWGA Memorial Scholarship is awarded based on academic performance, character, community service and leadership, golf participation, and the student's essay about how the game of golf has influenced the applicant. The award is given annually to one or more Kansas high school seniors or graduates of a Kansas high school.
The 2019 KWGA Memorial Scholars and their college destinations are:
Ahn Dao-Do (Piper) – University of Kansas
Alexander DeWerff (Wichita) – University of Kansas
Kansas Golf Foundation was formed in 1991 and its Mission is "Promote the Future and Preserve the History of Golf in Kansas". In addition to its scholarship programs, the Foundation operates the Kansas Golf Hall of Fame to honor Kansas men and women who have made outstanding contributions to the game of golf or who are distinguished by their outstanding accomplishments as players.
Kansas Golf Foundation also collaborates with the PGA Midwest Section Foundation's Golf In Schools initiative in an effort to teach golf to students. As of the spring of 2019, over 200,000 students in school districts around the state will be learning golf as part of their regular physical education curriculum.
More information about the Foundation is available at www.kansasgolffoundation.org.
Ads by My Phillips County Online