News » Education & School
News
Print Listing
Share on Facebook
Tweet This
Send to Friend
Send this listing to someone
Verification Information
Type in what you see above: *
Verification Information
Please type the characters you see in this picture. Note: The characters are all lower case.
x
Education & School
Phillipsburg Students attend KAY Leadership Camp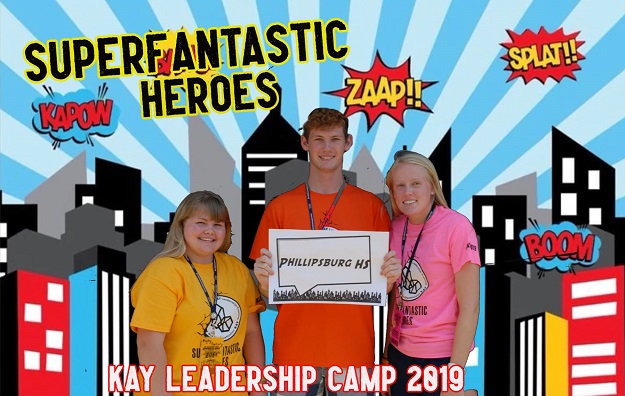 Zoey Dinkel, Trent Herrick, and Jenna Hoover
Three Phillipsburg KAY club members were among the 285 teens representing schools throughout Kansas at this year's KAY Leadership Camp. The camp is held at Rock Springs 4H Center near Junction City. Student leaders spent the week of July 29-August 2 in a jam-packed schedule of activities that built their individual and team leadership skills in order to go back and make a positive difference in their KAY club, school, and community. Attending from Phillipsburg were Zoey Dinkel, points director; Trent Herrick, nation and world service director; and Jenna Hoover, president. Trent was selected by his camp teammates to represent them as their Team Flag Raiser, and was one of only nine students in attendance to be chosen for the honor. Also attending camp as a part of the staff was PHS club sponsor, Kelsey Pinkerton.
KAY, or the Kansas Association for Youth, is in its 73rd year of existence. It is a character building, leadership training, service organization unique to the state of Kansas.
Ads by My Phillips County Online