News » Sports
News
Print Listing
Share on Facebook
Tweet This
Send to Friend
Send this listing to someone
Verification Information
Type in what you see above: *
Verification Information
Please type the characters you see in this picture. Note: The characters are all lower case.
x
Sports
LJH Trojans Football at Rexford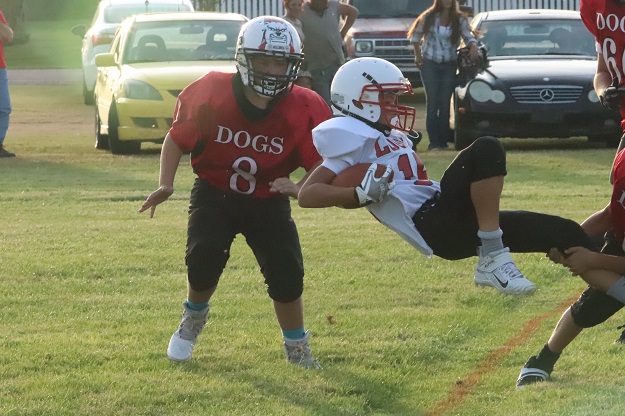 With a spin move at the goal line, seventh grader Kaden Graham makes his way in for the score.
The Logan Junior Trojans traveled to Rexford on Thursday, Sept. 26 to take on the Golden Plains Bulldogs. In the football game, the Trojans found the endzone early in the game and kept adding to the scoreboard throughout the night. They didn't allow the home team to score until the third quarter. The Trojans were excited to secure their first win of the season with a score of 58-20.
Seventh grader Thaddeus Towns bounces the run to the outside and turns on the speed for a Trojan touchdown.
With the endzone in sight, eighth grader Cameron Morgan attempts to score another touchdown for the Trojans, but gets tripped up three yards short.
Ads by My Phillips County Online