News » Sports
News
Print Listing
Share on Facebook
Tweet This
Send to Friend
Send this listing to someone
Verification Information
Type in what you see above: *
Verification Information
Please type the characters you see in this picture. Note: The characters are all lower case.
x
Sports
LJH Trojans Volleyball at Rexford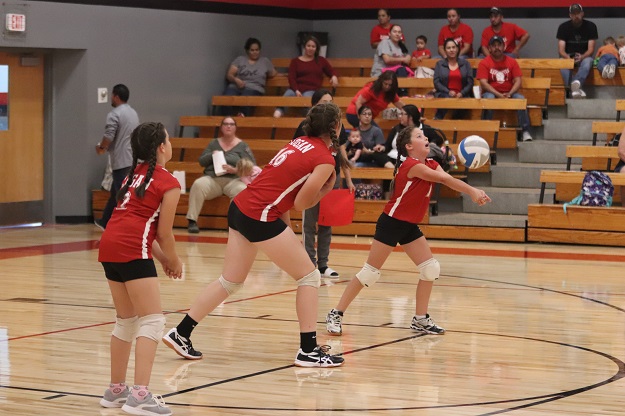 Receiving the serve, seventh grader Kendra Alexander passes the ball to to setter Hailey McClurg
The Logan Junior Trojans traveled to Rexford on Thursday, Sept. 26 to take on the Golden Plains Bulldogs. While the volleyball girls played tough, the B-team lost in 2 sets, and the A-team lost in 3.
In the second set of the B-team match-up, sixth grader Lylah Voss puts the ball into play with a tough serve across the net.