Fort Bissell Buzz
Bissell Buzz
Certain old photographs just capture the nostalgia of a bygone era and this "Just Married" photo just begged for more information. The date is January 1, 1912 and Ulysses S. (Grant) Willis and Grace Brewer have just been married in Grandma Grace's home in Abilene, KS. Here they are on their way to their homestead in Kirwin, KS. They met at Washburn College in Topeka and completed their studies before getting married. Their college degrees helped them to find work later during the Dust Bowl and Depression days. He farmed until his passing and after his death, Grace became a social worker for Phillips County, first leasing and later selling the family farm to the Rahjes family. Their son Warren Willis and his siblings compiled "Life on a Kansas Farm" in the 1980's and he presented the libraries in Kirwin and Agra each with a copy.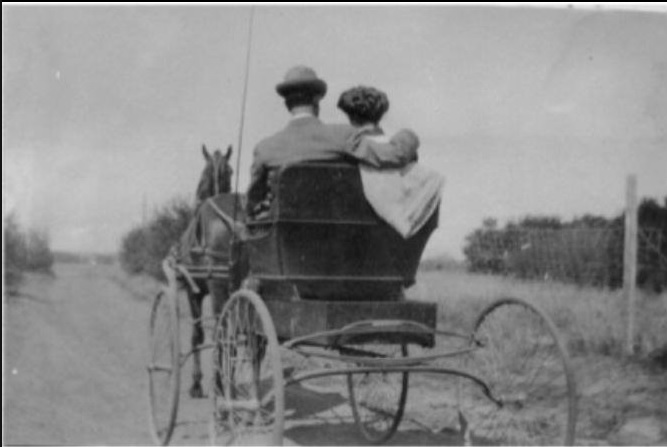 Ulysses S Grant Willis and his wife just married and on their way to Kirwin KS - Jan 1912
Grant Willis also had served in the Guard. They never saw active duty but performed their citizens duty similar to our National Guard of today. The Kansas State Guard was in existence from 1917-1919. The formal description reads: "The object of the formation of the Kansas State Guard shall be to promote, develop and foster loyalty and patriotism for flag and country; to furnish elementary military training and knowledge to its members for the purpose of enabling them to enter the service in defense of the country when called upon to do so, and to aid and assist in the federal military service locally in such matters as the promotion of enlistments; the raising and distributing of funds for military purposes; to form, constitute and act as a constabulary force in and for the state, county or city in which organized; to perform services for the nation, state or municipality in the protection of property and persons."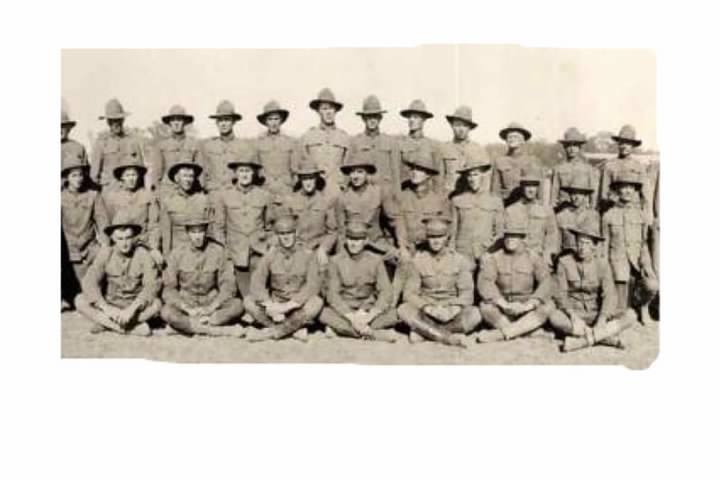 Kansas State Guard Company A - 33D Batallion - Kirwin KS
To this day Willis family members annually visit the Kirwin Cemetery to clean up the family graves. Though no more direct Willis descendants are living in Phillips County, their roots run deep.
Remember remember the last Sunday of September! That is when we will be hosting our sixth annual Chili Cook-off. This will be held once again at the 4-H Building, at the Fairgrounds north of Phillipsburg. Our main category this year is "Cowboy" together with "Fan Favorite". This year we will be adding another item on the voting ticket – this year we will be awarding a prize to the best decorated table, as voted for by the tasters. As in the past, there will not only be chili, but also cinnamon rolls and watermelon too. We also will have a non-chili dish for those that don't eat chili and are also trying to have a gluten-free option to cater for all people!
This is a fundraising event, but entrance is by free-will donation. We are currently raising funds for our Bissell Chapel project. We would like to kick off the 2019 season with a groundbreaking ceremony. Behind the scenes we are working towards this project crossing our t's and dotting our i's to make this a reality. Our initial plans were bigger than our budget and we have run into many other obstacles, causing us to literally go back to the drawing board a few times already. So please mark the date, Sunday afternoon September 30th 5p.m. to 7p.m. Entry Forms for anyone wanting to enter a team can be picked up at H&R Block in Phillipsburg.
You can follow us on Facebook and Instagram for all the latest news!
Curator – Ruby Wiehman